| | |
| --- | --- |
| App ID | 679200 |
| App Type | Game |
| Supported Systems | Windows macOS |
| Last Change Number | 12398544 |
| Last Record Update | 26 August 2021 – 17:23:05 UTC () |
| Release Date | 2023 |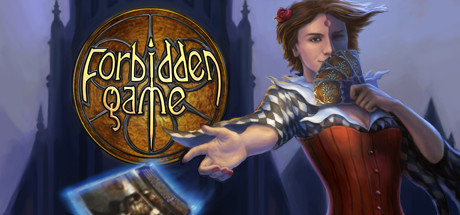 Fair free to play collectible card game in dark fantasy setting. "On the edge of the world, on the very border with the Abyss, mysterious masters of the Forbidden Game are looking for new disciples who could stand on their side in an endless game of existence."
0 players right now
0 24-hour peak
3 all-time peak
Copy this code and paste it into your website:
<iframe src="https://steamdb.info/embed/?appid=679200" height="389" style="border:0;overflow:hidden;width:100%" loading="lazy"></iframe>
High-resolution Steam charts
Due to constant crawling, charts data is limited. You can login to view full data.
Initializing graph of a week…
Lifetime concurrent players on Steam
Initializing graph of a year…
Concurrent players
0 players right now
0 24-hour peak
3 all-time peak
Twitch Stats
0 viewers right now
0 24-hour peak
5 all-time peak
Steam game hub followers chart
Initializing followers chart…
Monthly breakdown
Login to see a player breakdown per month.
How many players are playing Forbidden Game right now on Steam? There are 0 players in Forbidden Game on Steam. Forbidden Game player counter. Forbidden Game Steam charts.
Packages that include this app
| SubID | Name | Billing Type | Last Update |
| --- | --- | --- | --- |
| 193869 | Steam Sub 193869 | CD Key | 14 May 2018 – 18:11:52 UTC |
| 193870 | Forbidden Game for Beta Testing | CD Key | 14 May 2018 – 18:11:37 UTC |
| 193871 | Forbidden Game | Free on Demand | 14 May 2018 – 18:12:18 UTC |
Want to highlight which packages you own? Install our browser extension
Other apps that reference this app
Loading…
History
Crunching history, just for you…