| | |
| --- | --- |
| App ID | 1760690 |
| App Type | Game |
| Developer | Inu to Neko |
| Publisher | Starship Studio |
| Supported Systems | Windows |
| Last Change Number | 13127971 |
| Last Record Update | 12 November 2021 – 21:57:52 UTC () |
| Release Date | 5 October 2021 – 07:08:30 UTC () |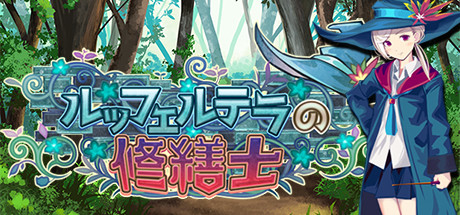 朽ち果てし魔法塔の輝きを取り戻せ!! 素材を集めてクラフトして!!売って直して錬成して!! 仲間たちと共に100年に1度の大規模改修を成し遂けよう!!
Currency
Current Price
Converted Price
Lowest Recorded Price
U.S. Dollar
$6.99
$6.99
$6.29
$6.29 at

-10%

British Pound
£5.19
$6.88
-1.51%
$6.19
£4.67 at

-10%

Euro
5,69€
$6.41
-8.16%
$5.77
5,12€ at

-10%

Russian Ruble
175 ₽
$2.35
-66.32%
$2.11
157 ₽ at

-10%

Brazilian Real
R$ 14,49
$2.54
-63.57%
$2.29
R$ 13,04 at

-10%

Japanese Yen
¥ 1000
$8.80
+25.98%
$7.92
¥ 900 at

-10%

Indonesian Rupiah
Rp 52999
$3.67
-47.41%
$3.30
Rp 47699 at

-10%

Malaysian Ringgit
RM17.50
$4.13
-40.84%
$3.72
RM15.75 at

-10%

Philippine Peso
₱219.95
$4.37
-37.47%
$3.93
₱197.95 at

-10%

Singapore Dollar
S$7.50
$5.47
-21.65%
$4.92
S$6.75 at

-10%

Thai Baht
฿139.00
$4.10
-41.26%
$3.69
฿125.10 at

-10%

Vietnamese Dong
90000₫
$3.90
-44.08%
$3.51
81000₫ at

-10%

South Korean Won
₩ 7500
$6.34
-9.24%
$5.70
₩ 6750 at

-10%

Turkish Lira
₺13,50
$0.97
-86.02%
$0.87
₺12,15 at

-10%

Ukrainian Hryvnia
129₴
$4.71
-32.58%
$4.23
116₴ at

-10%

Mexican Peso
Mex$ 82.49
$3.88
-44.44%
$3.49
Mex$ 74.24 at

-10%

Canadian Dollar
CDN$ 7.99
$6.26
-10.33%
$5.64
CDN$ 7.19 at

-10%

Australian Dollar
A$ 9.95
$7.01
+0.42%
$6.31
A$ 8.95 at

-10%

New Zealand Dollar
NZ$ 8.89
$5.99
-14.20%
$5.39
NZ$ 8.00 at

-10%

Norwegian Krone
52,00 kr
$5.71
-18.22%
$5.14
46,80 kr at

-10%

Polish Zloty
25,49zł
$6.26
-10.42%
$5.63
22,94zł at

-10%

Swiss Franc
CHF 7.25
$7.83
+12.11%
$7.04
CHF 6.52 at

-10%

Chinese Yuan
¥ 28
$4.39
-37.11%
$3.95
¥ 25.20 at

-10%

Indian Rupee
₹ 259
$3.43
-50.84%
$3.09
₹ 233 at

-10%

Chilean Peso
CLP$ 3300
$3.90
-44.20%
$3.51
CLP$ 2970 at

-10%

Peruvian Sol
S/.15.50
$3.79
-45.70%
$3.41
S/.13.95 at

-10%

Colombian Peso
COL$ 13490
$3.39
-51.39%
$3.05
COL$ 12141 at

-10%

South African Rand
R 58.00
$3.64
-47.92%
$3.27
R 52.20 at

-10%

Hong Kong Dollar
HK$ 38.00
$4.87
-30.31%
$4.38
HK$ 34.20 at

-10%

Taiwan Dollar
NT$ 138
$4.97
-28.82%
$4.47
NT$ 124 at

-10%

Saudi Riyal
15.95 SR
$4.25
-39.17%
$3.82
14.35 SR at

-10%

U.A.E. Dirham
21.00 AED
$5.71
-18.21%
$5.14
18.90 AED at

-10%

Argentine Peso
ARS$ 94,99
$0.93
-86.58%
$0.84
ARS$ 85,49 at

-10%

Israeli New Shekel
₪25.95
$8.19
+17.19%
$7.37
₪23.35 at

-10%

Kazakhstani Tenge
1400₸
$3.19
-54.31%
$2.87
1260₸ at

-10%

Kuwaiti Dinar
1.45 KD
$4.78
-31.49%
$4.29
1.30 KD at

-10%

Qatari Riyal
17.99 QR
$4.94
-29.31%
$4.44
16.19 QR at

-10%

Costa Rican Colon
₡3300
$5.24
-24.98%
$4.71
₡2970 at

-10%

Uruguayan Peso
$U165
$3.73
-46.55%
$3.35
$U148 at

-10%

CIS - U.S. Dollar
$4.69
$4.69
-32.90%
$4.22
$4.22 at

-10%

South Asia - USD
$3.99
$3.99
-42.92%
$3.59
$3.59 at

-10%
Click on a currency name to load price history for that currency.
Valve suggested prices are displayed on packages page.
Initializing price history graph…
User Tags
Strategy
Adventure
RPG
Casual
Simulation
City Builder
Point & Click
JRPG
Strategy RPG
Visual Novel
Puzzle
Exploration
Collectathon
Dungeon Crawler
2D
Pixel Graphics
Anime
Colorful
Retro
Building
1 players right now
3 24-hour peak
22 all-time peak
Copy this code and paste it into your website:
<iframe src="https://steamdb.info/embed/?appid=1760690" height="389" style="border:0;overflow:hidden;width:100%" loading="lazy"></iframe>
High-resolution Steam charts
Due to constant crawling, charts data is limited. You can login to view full data.
Initializing graph of a week…
Lifetime concurrent players on Steam
Initializing graph of a year…
Concurrent players
1 players right now
3 24-hour peak
22 all-time peak
Owner estimations
0.3 k

..

0.8 k

on reviews (20-55)

0.0 k

..

20.0 k

by SteamSpy
Store data
228 followers
#18525 in top sellers
8 positive reviews
7 negative reviews
53.33% positive reviews
Playtime estimations by SteamSpy
0 minutes median playtime in last 2 weeks
0 minutes median total playtime
0 minutes average playtime in last 2 weeks
0 minutes average total playtime
Steam game hub followers chart
Initializing followers chart…
Monthly breakdown
Login to see a player breakdown per month.
How many players are playing The Luffeltera Renovator right now on Steam? There are 1 players in The Luffeltera Renovator on Steam. The Luffeltera Renovator player counter. The Luffeltera Renovator Steam charts.
Bundles that include this app
| ID | Name | % | | Created |
| --- | --- | --- | --- | --- |
| 9353 | Inu to Neko Game + Soundtrack Bundle | -10% | No | 22 November 2018 – 00:02:08 UTC |
| 9355 | Inu to Neko Game Bundle | -10% | No | 22 November 2018 – 00:02:08 UTC |
Packages that include this app
| SubID | Name | Billing Type | Last Update |
| --- | --- | --- | --- |
| 631316 | The Luffeltera Renovator | Store or CD Key | 12 October 2021 – 17:00:32 UTC |
Want to highlight which packages you own? Install our browser extension
Depots
| ID | Name | Max Size | OS | Extra Info |
| --- | --- | --- | --- | --- |
| 1760691 | JP | 236.21 MiB | | |
| 1760692 | SC | 239.22 MiB | | Simplified Chinese |
| 1760693 | TC | 236.49 MiB | | Traditional Chinese |
Branches
Other
| Name | Value |
| --- | --- |
| baselanguages | Simplified Chinese, Traditional Chinese, Japanese |
Raw Information
You have to be signed in to load raw depot data
Launch Options
0. Unnamed launch option
| | | |
| --- | --- | --- |
| Executable | Ruffelterra.exe | |
| Launch Type | Unspecified | |
Configuration
| Key | Value |
| --- | --- |
| installdir | The Luffeltera Renovator |
Other apps that reference this app
Loading…
History
Crunching history, just for you…