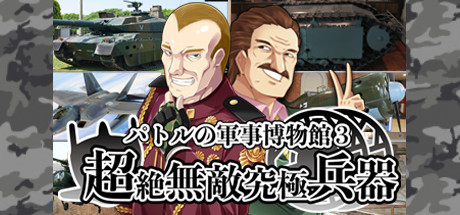 所持金すら分からない……!? 驚異のパンジャンドラム操業RPG!
Currency
Current Price
Converted Price
Lowest Recorded Price
U.S. Dollar
$39.99
$39.99
$23.99
$23.99 at

-40%

Argentine Peso
ARS$ 439,99
$2.34
-94.14%
$1.40
ARS$ 263,99 at

-40%

Turkish Lira
₺61,00
$3.24
-91.89%
$1.94
₺36,60 at

-40%

Kazakhstani Tenge
4700₸
$10.24
-74.38%
$6.14
2820₸ at

-40%

Russian Ruble
725 ₽
$10.34
-74.12%
$6.20
435 ₽ at

-40%

Indian Rupee
₹ 899
$10.94
-72.63%
$6.56
₹ 539 at

-40%

Indonesian Rupiah
Rp 169999
$11.42
-71.44%
$6.85
Rp 101999 at

-40%

Colombian Peso
COL$ 54500
$11.67
-70.82%
$7.00
COL$ 32700 at

-40%

South African Rand
R 219.00
$12.88
-67.77%
$7.73
R 131.40 at

-40%

South Asia - USD
$12.99
$12.99
-67.52%
$7.79
$7.79 at

-40%

Ukrainian Hryvnia
479₴
$13.03
-67.40%
$7.81
287₴ at

-40%

Vietnamese Dong
310000₫
$13.21
-66.94%
$7.93
186000₫ at

-40%

Thai Baht
฿469.00
$14.29
-64.26%
$8.57
฿281.40 at

-40%

Brazilian Real
R$ 75,49
$15.17
-62.04%
$9.10
R$ 45,29 at

-40%

Malaysian Ringgit
RM65.00
$15.30
-61.72%
$9.18
RM39.00 at

-40%

Philippine Peso
₱829.95
$15.41
-61.45%
$9.24
₱497.97 at

-40%

Saudi Riyal
59.95 SR
$15.97
-60.05%
$9.58
35.97 SR at

-40%

Peruvian Sol
S/.69.00
$17.90
-55.24%
$10.74
S/.41.40 at

-40%

CIS - U.S. Dollar
$18.49
$18.49
-53.76%
$11.09
$11.09 at

-40%

Chilean Peso
CLP$ 14900
$19.03
-52.41%
$11.41
CLP$ 8940 at

-40%

Taiwan Dollar
NT$ 568
$19.12
-52.17%
$11.44
NT$ 340 at

-40%

Mexican Peso
Mex$ 367.99
$19.85
-50.35%
$11.91
Mex$ 220.79 at

-40%

Uruguayan Peso
$U799
$20.76
-48.07%
$12.44
$U479 at

-40%

Qatari Riyal
75.99 QR
$20.83
-47.91%
$12.49
45.59 QR at

-40%

Kuwaiti Dinar
6.50 KD
$21.32
-46.69%
$12.79
3.90 KD at

-40%

Hong Kong Dollar
HK$ 176.00
$22.44
-43.88%
$13.46
HK$ 105.60 at

-40%

Singapore Dollar
S$34.00
$26.01
-34.95%
$15.60
S$20.40 at

-40%

Norwegian Krone
279,00 kr
$27.95
-30.11%
$16.77
167,40 kr at

-40%

U.A.E. Dirham
105.00 AED
$28.58
-28.52%
$17.15
63.00 AED at

-40%

Costa Rican Colon
₡15900
$28.71
-28.20%
$17.22
₡9540 at

-40%

New Zealand Dollar
NZ$ 49.99
$32.56
-18.56%
$19.53
NZ$ 29.99 at

-40%

Polish Zloty
142,99zł
$33.38
-16.51%
$20.03
85,79zł at

-40%

South Korean Won
₩ 41000
$33.49
-16.24%
$20.09
₩ 24600 at

-40%

Canadian Dollar
CDN$ 45.49
$34.21
-14.43%
$20.52
CDN$ 27.29 at

-40%

Japanese Yen
¥ 4400
$34.26
-14.32%
$20.55
¥ 2640 at

-40%

Euro
33,99€
$37.20
-6.96%
$22.31
20,39€ at

-40%

British Pound
£30.99
$38.12
-4.67%
$22.86
£18.59 at

-40%

Australian Dollar
A$ 56.95
$40.57
+1.46%
$24.34
A$ 34.17 at

-40%

Swiss Franc
CHF 39.50
$43.39
+8.50%
$26.03
CHF 23.70 at

-40%

Israeli New Shekel
₪149.95
$43.91
+9.82%
$26.35
₪89.97 at

-40%

Chinese Yuan
N/A
N/A
N/A
Valve suggested prices are shown on package pages.
Price history
Due to constant scraping, price history is limited to two years. You can sign in to view full data for free.
Initializing price history graph…
Click on a currency name to load price history for that particular currency.
User Tags
RPG
Indie
War
Military
Parody
Management
Tanks
Comedy
Funny
Turn-Based Combat
Multiple Endings
JRPG
Wargame
Pixel Graphics
Singleplayer
RPGMaker
Simulation
Additional Information
Supported Languages
| 1 Languages | Interface | Full Audio | Subtitles |
| --- | --- | --- | --- |
| Japanese | Yes | | Yes |
0 players right now
1 24-hour peak
20 all-time peak
Copy this code and paste it into your website:
<iframe src="https://steamdb.info/embed/?appid=1212840" height="389" style="border:0;overflow:hidden;width:100%" loading="lazy"></iframe>
High-resolution Steam charts
Lifetime concurrent players on Steam
Concurrent players
0 players right now
1 24-hour peak
20 all-time peak
Store data
106 followers
3 positive reviews
1 negative reviews
75.00% positive reviews
Steam game hub followers chart
Initializing followers chart…
Monthly breakdown
Sign in to see a player breakdown per month.
How many players are playing パトルの軍事博物館3 超絶無敵究極兵器 right now on Steam? There are 0 players in パトルの軍事博物館3 超絶無敵究極兵器 on Steam. パトルの軍事博物館3 超絶無敵究極兵器 player counter. パトルの軍事博物館3 超絶無敵究極兵器 Steam charts.
Bundles that include this app
| ID | Name | | % | | Created |
| --- | --- | --- | --- | --- | --- |
| 9486 | ふらいんぐパンジャンドラム作品集 | | -30% | No | 3 December 2018 – 05:02:06 UTC |
Packages that include this app
SubID
Name
Billing Type
Last Update
419481
Steam Sub 419481
CD Key
16 December 2019 – 08:42:39 UTC
419482
パトルの軍事博物館3 超絶無敵究極兵器 for Beta Testing
CD Key
16 December 2019 – 08:42:39 UTC
419483
パトルの軍事博物館3 超絶無敵究極兵器
Store or CD Key
(Buy Restrict)
5 January 2023 – 18:20:24 UTC
Want to highlight which packages you own? Install our browser extension
Depots
| ID | Name | OS | Extra Info | Max Size |
| --- | --- | --- | --- | --- |
| 1212841 | パトルの軍事博物館3 超絶無敵究極兵器 Content | | | 634.39 MiB |
Branches
Launch Options
0. Unnamed launch option
| | | |
| --- | --- | --- |
| Executable | contents/Game.exe | |
| Launch Type | Launch (Default) | |
Configuration
| Key | Value |
| --- | --- |
| installdir | パトルの軍事博物館3 超絶無敵究極兵器 |
Other apps that reference this app
Loading…