| | |
| --- | --- |
| App ID | 1195250 |
| App Type | Game |
| Developer | NJoyGo Inc. |
| Publisher | NJoyGo Inc. |
| Supported Systems | Windows |
| Last Change Number | 14723591 |
| Last Record Update | 5 May 2022 – 17:55:43 UTC () |
| Release Date | 5 June 2020 – 00:59:28 UTC () |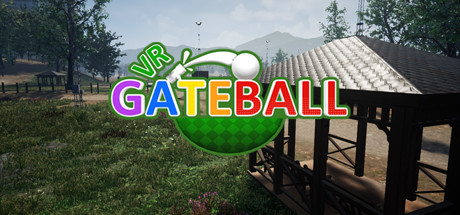 Realize outdoor gateball sports in VR! 4 stages of realistic outdoor scenes (park day / night, beach day / night) Play from 1 to 5 players on a single device
Currency
Current Price
Converted Price
Lowest Recorded Price
U.S. Dollar
$0.99
$0.99
$0.99
$0.99
Argentine Peso
ARS$ 13,99
$0.08
-91.59%
$0.08
ARS$ 13,99
Turkish Lira
₺2,10
$0.11
-88.62%
$0.11
₺2,10
Colombian Peso
COL$ 2000
$0.41
-57.63%
$0.41
COL$ 2000
Russian Ruble
30 ₽
$0.48
-51.52%
$0.48
30 ₽
Indian Rupee
₹ 42
$0.51
-47.90%
$0.51
₹ 42
Kazakhstani Tenge
250₸
$0.53
-46.29%
$0.53
250₸
Indonesian Rupiah
Rp 8499
$0.55
-44.17%
$0.55
Rp 8499
Chilean Peso
CLP$ 500
$0.56
-42.84%
$0.56
CLP$ 500
South African Rand
R 10.00
$0.56
-42.46%
$0.56
R 10.00
Ukrainian Hryvnia
21₴
$0.57
-42.27%
$0.57
21₴
Uruguayan Peso
$U24
$0.61
-38.38%
$0.61
$U24
Vietnamese Dong
15000₫
$0.61
-38.19%
$0.61
15000₫
Philippine Peso
₱35.95
$0.64
-34.84%
$0.64
₱35.95
Kuwaiti Dinar
0.20 KD
$0.65
-34.11%
$0.65
0.20 KD
Peruvian Sol
S/.2.50
$0.65
-33.93%
$0.65
S/.2.50
Thai Baht
฿23.00
$0.66
-33.09%
$0.66
฿23.00
Malaysian Ringgit
RM3.00
$0.68
-30.93%
$0.68
RM3.00
Mexican Peso
Mex$ 13.39
$0.69
-30.25%
$0.69
Mex$ 13.39
Taiwan Dollar
NT$ 22
$0.72
-27.27%
$0.72
NT$ 22
Saudi Riyal
2.75 SR
$0.73
-26.10%
$0.73
2.75 SR
Japanese Yen
¥ 100
$0.74
-24.80%
$0.74
¥ 100
Qatari Riyal
2.79 QR
$0.76
-22.60%
$0.76
2.79 QR
Norwegian Krone
7,50 kr
$0.76
-22.42%
$0.76
7,50 kr
Hong Kong Dollar
HK$ 6.00
$0.77
-22.20%
$0.77
HK$ 6.00
Polish Zloty
3,59zł
$0.80
-18.27%
$0.80
3,59zł
Singapore Dollar
S$1.10
$0.81
-17.84%
$0.81
S$1.10
U.A.E. Dirham
3.00 AED
$0.81
-17.50%
$0.81
3.00 AED
New Zealand Dollar
NZ$ 1.29
$0.82
-16.42%
$0.82
NZ$ 1.29
Euro
0,79€
$0.83
-15.91%
$0.83
0,79€
Costa Rican Colon
₡500
$0.83
-15.56%
$0.83
₡500
South Korean Won
₩ 1100
$0.84
-14.49%
$0.84
₩ 1100
Chinese Yuan
¥ 6
$0.85
-13.72%
$0.85
¥ 6
Canadian Dollar
CDN$ 1.19
$0.88
-10.91%
$0.88
CDN$ 1.19
CIS - U.S. Dollar
$0.90
$0.90
-9.09%
$0.90
$0.90
South Asia - USD
$0.90
$0.90
-9.09%
$0.90
$0.90
British Pound
£0.79
$0.97
-1.85%
$0.97
£0.79
Australian Dollar
A$ 1.50
$1.01
+2.98%
$1.01
A$ 1.50
Israeli New Shekel
₪3.50
$1.02
+3.80%
$1.02
₪3.50
Swiss Franc
CHF 1.00
$1.06
+7.92%
$1.06
CHF 1.00
Brazilian Real
N/A
N/A
N/A
Valve suggested prices are shown on package pages.
Price history
Due to constant scraping, price history is limited to two years. You can sign in to view full data for free.
Initializing price history graph…
Click on a currency name to load price history for that particular currency.
User Tags
Sports
VR
Singleplayer
3D
Family Friendly
Additional Information
Supported Languages
| 1 Languages | Interface | Full Audio | Subtitles |
| --- | --- | --- | --- |
| Korean | Yes | | |
0 players right now
0 24-hour peak
1 all-time peak
Copy this code and paste it into your website:
<iframe src="https://steamdb.info/embed/?appid=1195250" height="389" style="border:0;overflow:hidden;width:100%" loading="lazy"></iframe>
High-resolution Steam charts
Lifetime concurrent players on Steam
Concurrent players
0 players right now
0 24-hour peak
1 all-time peak
Twitch stats
0 viewers right now
0 24-hour peak
112 all-time peak
Store data
19 followers
0 positive reviews
1 negative reviews
0.00% positive reviews
Steam game hub followers chart
Initializing followers chart…
Monthly breakdown
Sign in to see a player breakdown per month.
How many players are playing Gateball VR right now on Steam? There are 0 players in Gateball VR on Steam. Gateball VR player counter. Gateball VR Steam charts.
Packages that include this app
| SubID | Name | | Billing Type | Last Update |
| --- | --- | --- | --- | --- |
| 411726 | Steam Sub 411726 | | CD Key | 13 May 2020 – 12:09:31 UTC |
| 411727 | Steam Sub 411727 | | CD Key | 13 May 2020 – 12:10:17 UTC |
| 411728 | Gateball VR | | Store or CD Key | 14 July 2022 – 10:30:11 UTC |
Want to highlight which packages you own? Install our browser extension
Depots
| ID | Name | OS | Extra Info | Max Size |
| --- | --- | --- | --- | --- |
| 228988 | VC 2019 Redist | | Depot from 228980 | 27.86 MiB |
| 228990 | DirectX Jun 2010 Redist | | Depot from 228980 | 98.16 MiB |
| 1195251 | Gateball VR Content | | | 1.48 GiB |
Branches
Other
Launch Options
0. Unnamed launch option
| | | |
| --- | --- | --- |
| Executable | GateballVR.exe | |
| Launch Type | Launch in Steam VR Mode | |
| Operating System | windows | |
Configuration
| Key | Value |
| --- | --- |
| installdir | Gateball VR |
| noupdatesafterinstall | 1 |
Other apps that reference this app
Loading…