| | |
| --- | --- |
| App ID | 958720 |
| App Type | Game |
| Developer | COMAN |
| Publisher | C&E |
| Supported Systems | Windows macOS Linux |
| Last Change Number | 13792170 |
| Last Record Update | 28 January 2022 – 09:46:11 UTC () |
| Release Date | 22 November 2018 – 08:08:46 UTC () |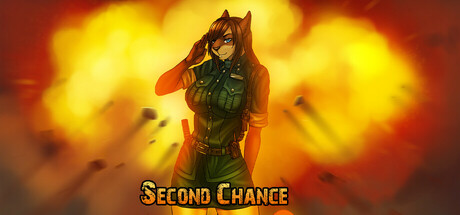 Far over the vast blue ocean rises a small, quiet, unremarkable city. One fine evening, Leslie finds himself at the station of this city, completely losing memories of his past. On the platform, the mysterious girl Neny Ryn meets him, informing him that he is an exchange student at a local university.
23 players right now
37 24-hour peak
117 all-time peak
Copy this code and paste it into your website:
<iframe src="https://steamdb.info/embed/?appid=958720" height="389" style="border:0;overflow:hidden;width:100%" loading="lazy"></iframe>
High-resolution Steam charts
Due to constant crawling, charts data is limited. You can login to view full data.
Initializing graph of a week…
Lifetime concurrent players on Steam
Data is limited. You can login to view data per day.
Initializing graph of a year…
Concurrent players
23 players right now
37 24-hour peak
117 all-time peak
Store data
5,024 followers
892 positive reviews
158 negative reviews
84.95% positive reviews
Playtime estimations by SteamSpy
0 minutes median playtime in last 2 weeks
0 minutes median total playtime
0 minutes average playtime in last 2 weeks
0 minutes average total playtime
Steam game hub followers chart
Initializing followers chart…
Monthly breakdown
Login to see a player breakdown per month.
How many players are playing Second Chance right now on Steam? There are 23 players in Second Chance on Steam. Second Chance player counter. Second Chance Steam charts.
Packages that include this app
| SubID | Name | Billing Type | Last Update |
| --- | --- | --- | --- |
| 313398 | Steam Sub 313398 | CD Key | 4 October 2018 – 22:30:43 UTC |
| 313399 | Second Chance for Beta Testing | CD Key | 4 October 2018 – 22:30:43 UTC |
| 313400 | Second Chance | Free on Demand | 4 October 2018 – 22:30:43 UTC |
| 324353 | Second Chance ( 958720 ) - complimentary reviewer package | No Cost | 17 November 2018 – 20:57:44 UTC |
Want to highlight which packages you own? Install our browser extension
Depots
| ID | Name | Max Size | OS | Extra Info |
| --- | --- | --- | --- | --- |
| 958721 | Second Chance Content | 1.26 GiB | | |
Branches
Raw Information
You have to be signed in to load raw depot data
Launch Options
0. Unnamed launch option
| | | |
| --- | --- | --- |
| Executable | SecondChance.exe | |
| Launch Type | Launch (Default) | |
| Operating System | windows | |
1. Unnamed launch option
| | | |
| --- | --- | --- |
| Executable | SecondChance.sh | |
| Launch Type | Launch (Default) | |
| Operating System | linux | |
2. Unnamed launch option
| | | |
| --- | --- | --- |
| Executable | SecondChance.app\Contents\MacOS\SecondChance | |
| Launch Type | Unspecified | |
| Operating System | macos | |
Configuration
| Key | Value |
| --- | --- |
| installdir | Second Chance |
| steamcontrollertemplateindex | 6 |
Other apps that reference this app
Loading…
History
Crunching history, just for you…
API name
Display name and description
Icons
ACHIEVEMENT_001
Tea ceremony

Hidden.

ACHIEVEMENT_002
Cad

Hidden.

ACHIEVEMENT_003
In the same place!

Apparently lightning doesn't strike the same place twice.

ACHIEVEMENT_004
Bibliophile

Hidden.

ACHIEVEMENT_005
Truth-loving!

Hidden.

ACHIEVEMENT_006
After school

Have some fun in the library.

ACHIEVEMENT_007
Full service

Check everything! Forget nothing!

ACHIEVEMENT_008
Hacker!

Hack the computer in 5 seconds or less.

ACHIEVEMENT_009
There's another way!

Find Winter's secret passage.

ACHIEVEMENT_010
Open the back door!

Find Neny's secret passage.

ACHIEVEMENT_011
Water sports

He'll remember that smell for a long time!

ACHIEVEMENT_012
Toffee with urine!

Try an energy drink.

ACHIEVEMENT_013
Not a scratch!

Don't get any damage in the fight!

ACHIEVEMENT_014
Dodge this!

He'll remember this lesson forever.

ACHIEVEMENT_015
Silence is golden!

Don't break the silence!

ACHIEVEMENT_016
At least I tried!

I fell. But fell like a valiant knight!

ACHIEVEMENT_017
Didn't break the arm.

Hidden.

ACHIEVEMENT_018
A+++

You got A+++ on your backdoor insertion test!

ACHIEVEMENT_019
Dark things

Good deeds in the locker room... Can be done!

ACHIEVEMENT_020
Take a picture!

Reveal the whole gallery!

ACHIEVEMENT_021
It's a sausage!

A real sausage!

ACHIEVEMENT_022
«V» - is for Virgin

Hidden.

ACHIEVEMENT_023
Intoxicating scent of love

Every action has its consequences.

ACHIEVEMENT_024
I like to watch

I know what happened in the park. In details.

ACHIEVEMENT_025
Gourmet!

Hidden.

ACHIEVEMENT_026
Bitter pill

Hidden.

ACHIEVEMENT_027
Secret box

You found out the secret he was carefully hiding!

ACHIEVEMENT_028
KARMA!

That's how Lin felt...

ACHIEVEMENT_029
High voltage

Vibration set to maximum!

ACHIEVEMENT_030
Hard landing

Sooner or later, it had to happen.

ACHIEVEMENT_031
I am the Law!

Judge, jury and executioner. All in one.

ACHIEVEMENT_032
Devil's bargain

Careful, you are dancing with the devil.

ACHIEVEMENT_033
Jewel

You have discovered the rarest Ginger Jewel!

ACHIEVEMENT_034
Sleazy guy!

One handshake can decide the fate of the world. This is not it.

ACHIEVEMENT_035
Coincidence? I doubt it.

And I have seen quite a few coincidences...

ACHIEVEMENT_036
Lifeguard

We will get through it together.

ACHIEVEMENT_037
Meditation

Very few are able to tame their curiosity.

ACHIEVEMENT_038
Almost broke!

Just a little more, and he would have to call an ambulance!

ACHIEVEMENT_039
Hypnotoad

Hidden.

ACHIEVEMENT_040
101

I'll do it even if it takes me 101 times to try!

ACHIEVEMENT_041
Deja vu

Hidden.

ACHIEVEMENT_042
After the credits

Hidden.

ACHIEVEMENT_043
Punching bag

You've been on place of punching bag!

ACHIEVEMENT_044
Ticket to the dark

A one-way ticket? Or maybe not?

ACHIEVEMENT_045
Detective Shnyrevadze

You've proven yourself to be a real detective!

ACHIEVEMENT_046
Tea with Cream

Perhaps the cream was even more than it needed...

ACHIEVEMENT_047
Jokes time is out

Now you're gonna think twice before you make jokes about these things.

ACHIEVEMENT_048
Well, now this is serious

Hidden.

ACHIEVEMENT_049
Show of force

You have successfully shown your force. Everyone will remember that.

ACHIEVEMENT_050
Armor is damaged!

You may have lost the battle. But not the war!

ACHIEVEMENT_051
Chicken

Hidden.

ACHIEVEMENT_052
The best defense...

...is an attack!

ACHIEVEMENT_053
Conflict Manager

Rumor has it that dialogue can solve any conflict.

ACHIEVEMENT_054
Screw you guys

Hidden.

ACHIEVEMENT_055
Gone in Sixty Minutes

Hidden.

ACHIEVEMENT_056
That's my stop

Hidden.

ACHIEVEMENT_057
You died

Hidden.

ACHIEVEMENT_058
Alcohol - 1%

Perhaps one drink in good company would be appropriate.

ACHIEVEMENT_059
Alcohol - 52%

It is better to postpone difficult decisions until tomorrow.

ACHIEVEMENT_060
Alcohol - 120%

Somebody's going to have a monster hangover tomorrow...

ACHIEVEMENT_061
No

Whatever happens, remember that "No" is always "No".

ACHIEVEMENT_062
Quid pro quo

Return the favour.

ACHIEVEMENT_063
For the effort

You worked hard, and now your efforts are paid for!

ACHIEVEMENT_064
PayDay

It would be easy to find a decent use for that much money.

ACHIEVEMENT_065
Choices matter

May we always have a choice.

ACHIEVEMENT_066
Corporate

Is that what you call a toast? What does it even mean?

ACHIEVEMENT_067
For the Emperor!

Hidden.

ACHIEVEMENT_068
For the Emperor!!!

Hidden.

ACHIEVEMENT_069
Ascetic

Everything I need, I already have.

ACHIEVEMENT_070
The Kiss of an Angel

That kiss is worth a lot.

ACHIEVEMENT_071
Warning shot

That was close!

ACHIEVEMENT_072
Control shot

No chance!

ACHIEVEMENT_073
Crumpled!

A broken egg will be difficult to bring back to its original state.