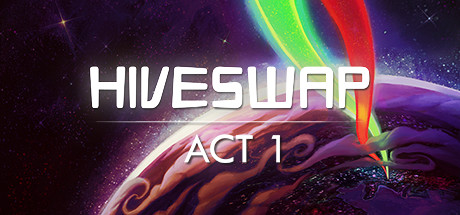 A hand-drawn tribute to hilarious '90s adventure games (with none of the accompanying frustration). Play as Joey Claire, a puzzle-solving teen snatched out of her time (1994) and place (Earth) and stranded on a hostile alien planet on the brink of rebellion.
Steam charts
3 players right now
5 24-hour peak
4,842 all-time peak
Initializing graph of a week…
Lifetime player count history
Share
Initializing graph of a year…
Charts data is limited. View full data for free by signing in.
Concurrent players
3 players live on Steam
5 24-hour peak
4,842 all-time peak
Twitch stats
0 viewers right now
0 24-hour peak
1,228 all-time peak
Store data
19,973 followers
3,595 positive reviews
276 negative reviews
92.87% positive reviews
Monthly players breakdown
Sign in to see a player breakdown per month.
Steam game hub followers chart
Initializing followers chart…
Markers
Suggest new noteworthy markers in our Discord.
How many players are playing HIVESWAP: ACT 1 right now on Steam?
Steam player counter indicates there are currently 3 players live playing HIVESWAP: ACT 1 on Steam.
HIVESWAP: ACT 1 had an all-time peak of 4842 concurrent players on 14 September 2017.
Copy this code and paste it into your website:
<iframe src="https://steamdb.info/embed/?appid=623940" height="389" style="border:0;overflow:hidden;width:100%" loading="lazy"></iframe>