| | |
| --- | --- |
| App ID | 480480 |
| App Type | Game |
| Developer | ClickGames |
| Publisher | ClickGames |
| Supported Systems | Windows |
| Last Change Number | 11703200 |
| Last Record Update | 9 November 2020 – 11:33:22 UTC () |
| Release Date | 3 June 2016 – 20:27:38 UTC () |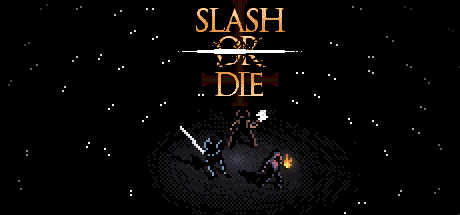 In this game you will face violence and extraordinary complexity. You will have to become one of three heroes to slash enemies or to die from their hands. What will your hero do? It depends only on your skills…
Currency
Current Price
Converted Price
Lowest Recorded Price
U.S. Dollar
$5.99
$5.99
$0.74
$0.74 at

-75%

British Pound
£4.79
$6.59
+10.10%
$0.67
£0.49 at

-75%

Euro
4,99€
$5.79
-3.27%
$0.85
0,74€ at

-75%

Russian Ruble
154 ₽
$2.20
-63.15%
$0.27
19 ₽ at

-76%

Brazilian Real
R$ 12,39
$2.23
-62.73%
$0.28
R$ 1,57 at

-75%

Japanese Yen
¥ 620
$5.45
-8.98%
$0.65
¥ 74 at

-75%

Indonesian Rupiah
Rp 48999
$3.45
-42.29%
$0.45
Rp 6499 at

-75%

Malaysian Ringgit
RM15.50
$3.73
-37.67%
$0.48
RM2.00 at

-75%

Philippine Peso
₱189.95
$3.74
-37.40%
$0.49
₱24.98 at

-75%

Singapore Dollar
S$6.50
$4.82
-19.45%
$0.64
S$0.87 at

-75%

Thai Baht
฿119.00
$3.60
-39.90%
$0.59
฿19.75 at

-75%

Vietnamese Dong
80000₫
$3.51
-41.37%
$0.57
13000₫ at

-70%

South Korean Won
₩ 6500
$5.56
-7.04%
$0.70
₩ 820 at

-75%

Turkish Lira
₺11,50
$1.19
-79.98%
$0.15
₺1,50 at

-75%

Ukrainian Hryvnia
119₴
$4.50
-24.75%
$0.64
17₴ at

-71%

Mexican Peso
Mex$ 67.99
$3.36
-43.78%
$0.44
Mex$ 8.99 at

-75%

Canadian Dollar
CDN$ 6.69
$5.40
-9.82%
$0.66
CDN$ 0.82 at

-75%

Australian Dollar
A$ 8.50
$6.36
+6.34%
$1.14
A$ 1.53 at

-66%

New Zealand Dollar
NZ$ 7.59
$5.43
-9.21%
$0.63
NZ$ 0.89 at

-75%

Norwegian Krone
41,50 kr
$4.96
-17.05%
$0.59
5,00 kr at

-75%

Polish Zloty
21,99zł
$5.53
-7.64%
$0.82
3,29zł at

-70%

Swiss Franc
CHF 6.00
$6.52
+8.93%
$0.81
CHF 0.75 at

-75%

Chinese Yuan
¥ 26
$4.07
-32.03%
$0.46
¥ 3 at

-80%

Indian Rupee
₹ 219
$2.91
-51.27%
$0.55
₹ 42 at

-75%

Chilean Peso
CLP$ 2800
$3.45
-42.28%
$0.55
CLP$ 450 at

-75%

Peruvian Sol
S/.13.50
$3.39
-43.27%
$0.56
S/.2.23 at

-75%

Colombian Peso
COL$ 11900
$3.15
-47.26%
$0.47
COL$ 1800 at

-75%

South African Rand
R 52.00
$3.53
-40.99%
$0.59
R 8.75 at

-75%

Hong Kong Dollar
HK$ 35.00
$4.50
-24.83%
$0.73
HK$ 5.75 at

-75%

Taiwan Dollar
NT$ 118
$4.23
-29.33%
$0.82
NT$ 23 at

-75%

Saudi Riyal
13.95 SR
$3.71
-37.91%
$0.73
2.75 SR at

-75%

U.A.E. Dirham
17.50 AED
$4.76
-20.46%
$0.68
2.50 AED at

-75%

Argentine Peso
ARS$ 78,99
$0.79
-86.74%
$0.12
ARS$ 11,99 at

-70%

Israeli New Shekel
₪21.95
$6.85
+14.48%
$1.02
₪3.28 at

-70%

Kazakhstani Tenge
1250₸
$2.93
-50.95%
$0.45
195₸ at

-70%

Kuwaiti Dinar
1.25 KD
$4.14
-30.77%
$0.63
0.19 KD at

-71%

Qatari Riyal
15.99 QR
$4.39
-26.68%
$0.67
2.45 QR at

-70%

Costa Rican Colon
₡2800
$4.45
-25.71%
$0.66
₡420 at

-70%

Uruguayan Peso
$U140
$3.18
-46.75%
$0.47
$U21 at

-71%

CIS - U.S. Dollar
$3.99
$3.99
-33.39%
$0.49
$0.49 at

-75%

South Asia - USD
$3.49
$3.49
-41.74%
$0.56
$0.56 at

-70%
Click on a currency name to load price history for that currency.
Valve suggested prices are displayed on packages page.
Initializing price history graph…
User Tags
Souls-like
Hack and Slash
Rogue-lite
Rhythm
Perma Death
Martial Arts
PvE
Difficult
Action RPG
Arcade
RPG
2D
Top-Down
Action
Pixel Graphics
Demons
Class-Based
Singleplayer
Dark
Retro
0 players right now
1 24-hour peak
791 all-time peak
Copy this code and paste it into your website:
<iframe src="https://steamdb.info/embed/?appid=480480" height="389" style="border:0;overflow:hidden;width:100%" loading="lazy"></iframe>
High-resolution Steam charts
Due to constant crawling, charts data is limited. You can login to view full data.
Initializing graph of a week…
Lifetime concurrent players on Steam
Initializing graph of a year…
Concurrent players
0 players right now
1 24-hour peak
791 all-time peak
Store data
895 followers
212 positive reviews
30 negative reviews
87.60% positive reviews
Playtime estimations by SteamSpy
0 minutes median playtime in last 2 weeks
4.0 hours median total playtime
0 minutes average playtime in last 2 weeks
3.7 hours average total playtime
Twitch Stats
0 viewers right now
0 24-hour peak
4 all-time peak
Steam game hub followers chart
Initializing followers chart…
Monthly breakdown
| Month | Peak | Gain | % Gain | Min Daily Peak | Avg Daily Peak | Twitch Peak |
| --- | --- | --- | --- | --- | --- | --- |
How many players are playing Slash or Die right now on Steam? There are 0 players in Slash or Die on Steam. Slash or Die player counter. Slash or Die Steam charts.
Bundles that include this app
| ID | Name | % | | Created |
| --- | --- | --- | --- | --- |
| 2658 | Death is not a sin | -10% | No | 13 December 2018 – 20:03:12 UTC |
| 7834 | Death is not a sin - Full | -20% | Yes | 12 July 2018 – 20:02:07 UTC |
Packages that include this app
| SubID | Name | Billing Type | Last Update |
| --- | --- | --- | --- |
| 107515 | Steam Sub 107515 | CD Key | 23 May 2016 – 18:18:42 UTC |
| 107516 | Slash or Die for Beta Testing | CD Key | 23 May 2016 – 18:18:42 UTC |
| 107517 | Slash or Die | Store or CD Key | 9 April 2021 – 17:00:04 UTC |
| 246061 | Steam Sub 246061 | No Cost | 13 February 2018 – 18:48:11 UTC |
Want to highlight which packages you own? Install our browser extension
Depots
| ID | Name | Max Size | OS | Extra Info |
| --- | --- | --- | --- | --- |
| 480481 | Slash or Die Content | 15.36 MiB | | |
Branches
Raw Information
You have to be signed in to load raw depot data
Launch Options
0. Unnamed launch option
| | | |
| --- | --- | --- |
| Executable | SoD.exe | |
| Launch Type | Launch (Default) | |
| Operating System | windows | |
Configuration
| Key | Value |
| --- | --- |
| contenttype | 3 |
| installdir | Slash or Die |
Other apps that reference this app
Loading…
History
Crunching history, just for you…
API name
Display name and description
Icons
ACHIEVEMENT1
I won't give up!

Your 10th death

ACHIEVEMENT2
You can't stop me!

Your 100th death

ACHIEVEMENT3
I have collected some souls...

Collected a total of 100 souls

ACHIEVEMENT4
A little more souls and that'll do!

Collected a total of 1000 souls

ACHIEVEMENT5
I am your king!

Collected a total of 10000 souls

ACHIEVEMENT6
A new friend, huh

Character unlocked: Berserk

ACHIEVEMENT7
Let the terrible fire punish them!

Character unlocked: Mage

ACHIEVEMENT8
As easy as a pie.

Completed game playing for Warrior

ACHIEVEMENT9
I proved I am a hero again!

Completed game playing for Berserk

ACHIEVEMENT10
I looked death in the face? What can you boast of?

Completed game playing for Mage

Level 1
Level 1

Level 2
Level 2

Level 3
Level 3

Level 4
Level 4

Level 5
Level 5

Level foil
Hero

Booster pack 1
Technical Item Data
Item key values
level_images/1: fafc50117f7304a43db2ae72f280229bb7e755eb.png
level_images/2: 2e317150db8999aa4993864b705b4aede9456240.png
level_images/3: e917929487bc64998ec36ec0b907cc39275c4a5c.png
level_images/4: a6575a7b24b4f43408a5d8cd6b7340aadee11741.png
level_images/5: 588888fdb385888d38970b676740c38f6c644ab6.png
level_images/foil: 6012855d0fddff40a9fc1cbfbbe44665bf5d1919.png
level_names/1: Level 1
level_names/2: Level 2
level_names/3: Level 3
level_names/4: Level 4
level_names/5: Level 5
level_names/foil: Hero
Item data
active: true
item_class: 1
item_description:
item_image_large:
item_image_small:
item_last_changed: 1464973790
item_movie_mp4:
item_movie_mp4_small:
item_movie_webm:
item_movie_webm_small:
item_name:
item_series: 1
item_title:
type: 1
Item data
active: true
item_class: 2
item_description: Over skill music
item_image_composed: IzMF03bk9WpSBq-S-ekoE33L-iLqGFHVaU25ZzQNQcXdA3g5gMEPvUZZEfSMJ6dESN8p_2SVTY7V2N0HxHcEmChCIzb02ClFZPFpGsLShgz2oOWIQXanOTSVLHLcTF9qHrpfPGiM9zTw47mdRGnKEL1_Sw0Ne_ZXpGZBNcqXf0xqwtVUuWG9hXt0Excvd5hEI1vtyyYRML5xmiVBcp9RzCPyI5OPjFljbkZvDungA77CboagmSl2Q1o5SLZcaYnDvhhSzA
item_image_composed_foil: IzMF03bk9WpSBq-S-ekoE33L-iLqGFHVaU25ZzQNQcXdA3g5gMEPvUZZEfSMJ6dESN8p_2SVTY7V2N0HxHcEmChCIzb02ClFZPFpGsLShgz2oOWIQXanOTSVLHLcTF9qHrpfPGiM9zTw47mdRGnKEL1_Sw0Ne_ZXpGZBNcqXf0xqwtVUuWG9hXt0Excvd5gQKQ3tkiFAYOgkkXNHcJgAyCCmc5fYg143bU47CeuyVrvBOtChk3ogQ1o5SLZcaYnuxOgFEg
item_image_large: 642311ca7f68843110c753e5aa3085f51b024e70.jpg
item_image_small: b01c1c3e0abc9190e97e6d96a3aec8496dcf2883.png
item_last_changed: 1464891796
item_movie_mp4:
item_movie_mp4_small:
item_movie_webm:
item_movie_webm_small:
item_name: HateBit
item_series: 1
item_title: HateBit
type: 17
Item data
active: true
item_class: 2
item_description: You have no friends in Slash or Die world You are alone, host in yourself!!!
item_image_composed: IzMF03bk9WpSBq-S-ekoE33L-iLqGFHVaU25ZzQNQcXdA3g5gMEPvUZZEfSMJ6dESN8p_2SVTY7V2N0HxHcEmChCIzb02ClUavAnOdnDiwT3ruyIWn36aTDBcnXcGF06TbEKMWvf92Ct5e2VFDzOEukoS1sGKaME8WxMNJyAPxc6gdQVu2u_0UZyDBItYPpPfQ68zykRYulzyXMQJMhWm3DzIZDa0FhgbUE8U77mULzHO9CixS0kXB1iFqZIesvL7zOq9ZVql8xRGQ
item_image_composed_foil: IzMF03bk9WpSBq-S-ekoE33L-iLqGFHVaU25ZzQNQcXdA3g5gMEPvUZZEfSMJ6dESN8p_2SVTY7V2N0HxHcEmChCIzb02ClUavAnOdnDiwT3ruyIWn36aTDBcnXcGF06TbEKMWvf92Ct5e2VFDzOEukoS1sGKaME8WxMNJyAPxc6gdQVu2u_0UZyDBItYPpPfQ68zylFaL9zkHRBdJ4DkCb1I5eL1Fs0PUVrXLmyU7STPNLwkCgnCEtjHPUeesvL7zOq9ZXev0G30w
item_image_large: 89ef0bc9dbe72de310dd00fca493213fe1aedf44.jpg
item_image_small: 4edc202d4369c8001f47c148b2d103859e9057ec.png
item_last_changed: 1464801493
item_movie_mp4:
item_movie_mp4_small:
item_movie_webm:
item_movie_webm_small:
item_name: You are alone
item_series: 1
item_title: You are alone
type: 2
Item data
active: true
item_class: 2
item_description: Who is an All-Father in this cruel world? Maybe it is an experiment on creation of immortals? Or is it an ambition to become the greatest king ever? Terr… you are alone too.
item_image_composed: IzMF03bk9WpSBq-S-ekoE33L-iLqGFHVaU25ZzQNQcXdA3g5gMEPvUZZEfSMJ6dESN8p_2SVTY7V2N0HxHcEmChCIzb02ClLbOttNIDEzxbo6q_GKHHlenHNIiDeGQNuSbsPN2rR9jeisemRQ2rIQel_RVgBeqVVoDIdbp2NaRQ-0NMIqme72VRzGVAqfddCdR2Ew3kSNrh4ynJGc8pQy3WjIpaNhlhmaxNtWL3gALXEboellXt1Wk9lH6EdYYKT6juspsDnLPqEBSFZ5VY
item_image_composed_foil: IzMF03bk9WpSBq-S-ekoE33L-iLqGFHVaU25ZzQNQcXdA3g5gMEPvUZZEfSMJ6dESN8p_2SVTY7V2N0HxHcEmChCIzb02ClLbOttNIDEzxbo6q_GKHHlenHNIiDeGQNuSbsPN2rR9jeisemRQ2rIQel_RVgBeqVVoDIdbp2NaRQ-0NMIqme72VRzGVAqfddCdR2Ew3kSNrh4nngQc5NXmiX1d53bgFphOhduDO3kV7rDOoStwXx3CBpgHPVLYIjAvDuspsDnLPqEdRBhhZw
item_image_large: b685e32c1b909e32bfb0f56857859890c786cecb.jpg
item_image_small: f48a228847d451b101c6a577abfdcd4f634d3abc.png
item_last_changed: 1464801688
item_movie_mp4:
item_movie_mp4_small:
item_movie_webm:
item_movie_webm_small:
item_name: Final boss - Terr
item_series: 1
item_title: Final boss - Terr
type: 3
Item data
active: true
item_class: 2
item_description: Rook – he used to be a king of living Now he is a king of dead. Who enlarges his kingdom with souls of brave heroes
item_image_composed: IzMF03bk9WpSBq-S-ekoE33L-iLqGFHVaU25ZzQNQcXdA3g5gMEPvUZZEfSMJ6dESN8p_2SVTY7V2N0HxHcEmChCIzb02CleYOZjNs-NwgrosqnAV0b4ZzyCJizYG1s1GeBdNjzc_zX25L6WR23OE71_EVgALPYCo2UYNZ2MOEc90IBZ-jS5lAptEBFucMpUdAqp9X0eMLoglSNBcZ0Dm3ahdZDb0VxlbEU_XbriUerLaYCjkCpwDB0yHaAbY46cvnfyuMmmfLGLL6wMl8y0
item_image_composed_foil: IzMF03bk9WpSBq-S-ekoE33L-iLqGFHVaU25ZzQNQcXdA3g5gMEPvUZZEfSMJ6dESN8p_2SVTY7V2N0HxHcEmChCIzb02CleYOZjNs-NwgrosqnAV0b4ZzyCJizYG1s1GeBdNjzc_zX25L6WR23OE71_EVgALPYCo2UYNZ2MOEc90IBZ-jS5lAptEBFucMpUdAqp9X0eMLoglXdLJ51anCfxI8XQh1pnaxQ7Xu6yVb3EbtSgmH53Dk9nGKNPNY-W7SHyuMmmfLGLL3voqPbi
item_image_large: 86e76c878b6993a81d12e9964a3145b0c25ba8f9.jpg
item_image_small: dc33d516c1c25e7becba4ad6a1a8d57e047b11ac.png
item_last_changed: 1464801627
item_movie_mp4:
item_movie_mp4_small:
item_movie_webm:
item_movie_webm_small:
item_name: Second boss - Rook
item_series: 1
item_title: Second boss - Rook
type: 4
Item data
active: true
item_class: 2
item_description: Bahul – the dreadfullest among the walking dead. His stench and strong shields will bring DEATH to anyone who dares to encroach upon his un-living.
item_image_composed: IzMF03bk9WpSBq-S-ekoE33L-iLqGFHVaU25ZzQNQcXdA3g5gMEPvUZZEfSMJ6dESN8p_2SVTY7V2N0HxHcEmChCIzb02ClLbPd_LIDEzxbo6q_GPnX_fTuCJizYG1s1HLVZMj3YqzH24e6dQWqfEuEoQgAAdPMG-mRBa8_fNhdvh9MO_We8xAptEBFucMpUdAqp9X0eMLoglSNBcZ0Dm3ahdZDb0VxlbEU_XbriUerLaYCjkCpwDB0yHaAbY46cvnfyuMmmfLGLLyplGMqu
item_image_composed_foil: IzMF03bk9WpSBq-S-ekoE33L-iLqGFHVaU25ZzQNQcXdA3g5gMEPvUZZEfSMJ6dESN8p_2SVTY7V2N0HxHcEmChCIzb02ClLbPd_LIDEzxbo6q_GPnX_fTuCJizYG1s1HLVZMj3YqzH24e6dQWqfEuEoQgAAdPMG-mRBa8_fNhdvh9MO_We8xAptEBFucMpUdAqp9X0eMLoglXdLJ51anCfxI8XQh1pnaxQ7Xu6yVb3EbtSgmH53Dk9nGKNPNY-W7SHyuMmmfLGLLxGnluD7
item_image_large: 12193397dc2111b2a201dbd32dad09a23dda0045.jpg
item_image_small: a677e1e2c4393bfc941949a2808f6f95bcd56bd3.png
item_last_changed: 1464801645
item_movie_mp4:
item_movie_mp4_small:
item_movie_webm:
item_movie_webm_small:
item_name: First boss - Bahul
item_series: 1
item_title: First boss - Bahul
type: 5
Item data
active: true
item_class: 2
item_description: Abyss is a master wizard They say, he emblazed the blood of his successor. But he have chosen virtuous path.
item_image_composed: IzMF03bk9WpSBq-S-ekoE33L-iLqGFHVaU25ZzQNQcXdA3g5gMEPvUZZEfSMJ6dESN8p_2SVTY7V2N0HxHcEmChCIzb02ClZbex-PIDEzxbo6q_GPXbueySCJizYG1s1SrYMZz7eqzWk4bvBED-dROsvQw4DffAEpmNNPcGJbhQ61YUO-WHuwwptEBFucMpUdAqp9X0eMLoglSNBcZ0Dm3ahdZDb0VxlbEU_XbriUerLaYCjkCpwDB0yHaAbY46cvnfyuMmmfLGLLynMXe0_
item_image_composed_foil: IzMF03bk9WpSBq-S-ekoE33L-iLqGFHVaU25ZzQNQcXdA3g5gMEPvUZZEfSMJ6dESN8p_2SVTY7V2N0HxHcEmChCIzb02ClZbex-PIDEzxbo6q_GPXbueySCJizYG1s1SrYMZz7eqzWk4bvBED-dROsvQw4DffAEpmNNPcGJbhQ61YUO-WHuwwptEBFucMpUdAqp9X0eMLoglXdLJ51anCfxI8XQh1pnaxQ7Xu6yVb3EbtSgmH53Dk9nGKNPNY-W7SHyuMmmfLGLL-nyjx5f
item_image_large: 445798f72c8003843b8a5475ad48ae23ddea6d97.jpg
item_image_small: 75bbf7e614feb7d5330770b0d74080a671252d64.png
item_last_changed: 1464801737
item_movie_mp4:
item_movie_mp4_small:
item_movie_webm:
item_movie_webm_small:
item_name: Third boss - Abyss
item_series: 1
item_title: Third boss - Abyss
type: 6
Item data
active: true
item_class: 5
item_description:
item_image_composed: IzMF03bk9WpSBq-S-ekoE33L-iLqGFHVaU25ZzQNQcXdBnY7ltYLvVIHHqLGffgYFZRx5mnYWInWiYBMnGVPwXRTdzH13HhhYlfgbKI
item_image_large:
item_image_small:
item_last_changed: 1465038920
item_movie_mp4:
item_movie_mp4_small:
item_movie_webm:
item_movie_webm_small:
item_name:
item_series: 1
item_title:
type: 18