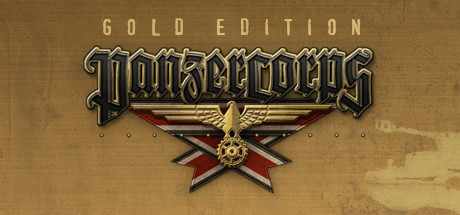 The ultimate edition of Panzer Corps, containing hundreds of scenarios and all its expansions. Panzer Corps Gold is the culmination of the wargame that has enthralled millions of fans all around the globe, and now it's your chance to fully experience a real classic.
Steam charts
278 players right now
383 24-hour peak
1,056 all-time peak
Initializing graph of a week…
Lifetime player count history
Share
Initializing graph of a year…
Charts data is limited. View full data for free by signing in.
Concurrent players
278 players live on Steam
383 24-hour peak
1,056 all-time peak
Twitch stats
0 viewers right now
0 24-hour peak
118 all-time peak
Store data
13,338 followers
2,185 positive reviews
199 negative reviews
91.65% positive reviews
Monthly players breakdown
Sign in to see a player breakdown per month.
Steam game hub followers chart
Initializing followers chart…
Markers
Suggest new noteworthy markers in our Discord.
How many players are playing Panzer Corps right now on Steam?
Steam player counter indicates there are currently 278 players live playing Panzer Corps on Steam.
Panzer Corps had an all-time peak of 1056 concurrent players on 2 February 2020.
Copy this code and paste it into your website:
<iframe src="https://steamdb.info/embed/?appid=268400" height="389" style="border:0;overflow:hidden;width:100%" loading="lazy"></iframe>