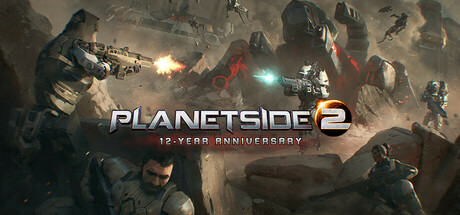 PlanetSide 2 is an all-out planetary war, where thousands of players battle as one across enormous continents. Utilize infantry, ground and air vehicles, and teamwork to destroy your enemies in this revolutionary first-person shooter on a massive scale.
Steam charts
551 players right now
1,229 24-hour peak
29,676 all-time peak
Initializing graph of a week…
Lifetime player count history
Share
Initializing graph of a year…
Charts data is limited. View full data for free by signing in.
Concurrent players
551 players live on Steam
1,229 24-hour peak
29,676 all-time peak
Twitch stats
15 viewers right now
74 24-hour peak
37,730 all-time peak
Store data
221,772 followers
#373 in top sellers
57,790 positive reviews
13,232 negative reviews
81.37% positive reviews
Monthly players breakdown
Sign in to see a player breakdown per month.
Steam game hub followers chart
Initializing followers chart…
How many players are playing PlanetSide 2 right now on Steam?
Steam player counter indicates there are currently 551 players live playing PlanetSide 2 on Steam.
PlanetSide 2 had an all-time peak of 29676 concurrent players on 25 November 2012.
Copy this code and paste it into your website:
<iframe src="https://steamdb.info/embed/?appid=218230" height="389" style="border:0;overflow:hidden;width:100%" loading="lazy"></iframe>