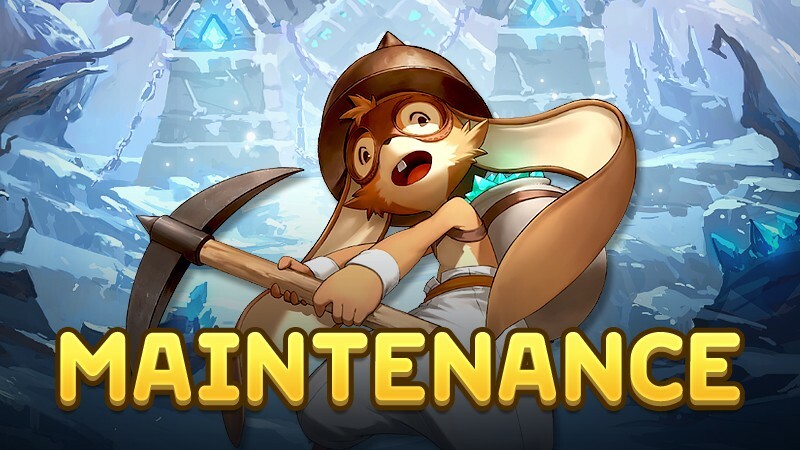 Greetings, Masters!
Server maintenance is scheduled for February 10th.
Maintenance will begin at the time stated below and during the maintenance servers will be inaccessible.
[Maintenance Schedule]
February 10th, 11:00 (UTC+9)
Expected Downtime: 5h 4h 20m (finished)
[Update Details]
Complements After Renewal
Balance Adjustment
Check out the link below for the details!
[Update] February 10th Update Notes
https://kr-gf.line.games/noticeG/GC/ALL/ALL/inGame/1868
[NOTE]
Please note that the game is not accessible during the downtime above.
Please note that the update details shared above are subject to change during the course of the maintenance.
The maintenance may be completed at anytime without further notice, and we will inform you once it is completed.
The maintenance may be postponed or cancelled depending on the market situation. We will inform you through this notice in case of any changes.
If you are a guest account, we highly recommend syncing your account with Google or Apple (depending on your OS) to secure your data. We're not responsible for the loss of game data happened during the course of the maintenance.
Thanks for your cooperation and we will always maintain a high level of quality and sound gaming environment.