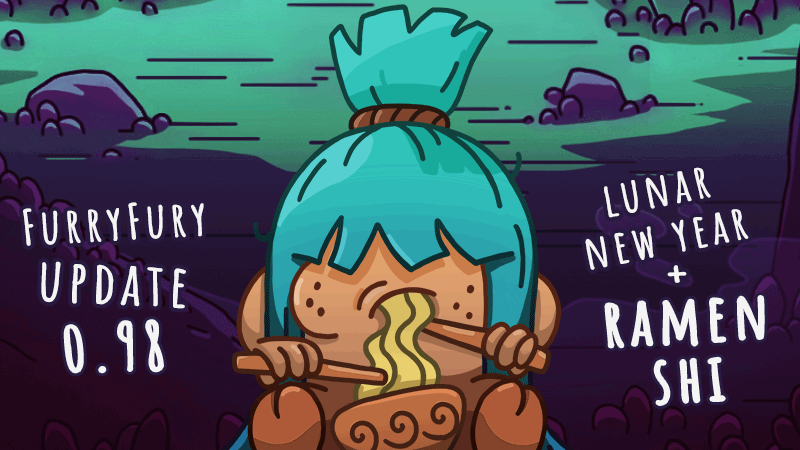 Howdy good people (and beasts),
We thought that there is no greater moment other than Lunar New Year to add this new legendary skin for SHI. But as usual, there is more: skins, upgrades and a handful of bugfixes. Let's jump right into it!
New Stuff:
3 new glutinous skins: for Wolfling, Zolf, and animated one for SHI.
Changes/Upgrades:
Stars button (in adventure match) now shows not only the stars requirements, but also adventure challenges,
Added sound and visual effect to Bubak's 3rd skill,
Bubak nerfed: Health reduced to 12 (from 13), and Speed to 18 (from 19),
Increased map scroll speed when using mouse scroll (it was way too slow).
Bugfixes:
In co-op sometimes a won adventure doesn't count as won for one person - Fixed,
In co-op after playing adventure, clicking 'play again" sometimes starts a 1vs1 match.
When in orange team, character indicating effect and teammate move lock icon have blue color (instead of orange) - Fixed,
Comics after 12th adventure has missing pictures - Fixed,
Missing description of the Bubak's Anti-Death Crystal - Fixed,
Match spoils icons not centered on the screen sometimes - Fixed,
Dots indicating skills are too big on Bulvazor boss - Fixed,
Card lists in MyBeast sub-menu sometimes scroll to a wrong (not-selected) card - Fixed,
Wrong cursor size in screen ratios other than 16x9 - Fixed,
Wrong (too small) scale of elements in Searching for match screen - Fixed,
After inviting a friend, it's possible to scroll the adventure map farther that it should be - Fixed,
Typos - Fixed (some at least ;) ).
That's it for now. Thanks for playing and to our awesome community for reporting all the issues. Let's roll!
Marcin (Tinek) Michalski