The Devouring Darkness Content Update will bring you a new system which allows you to influence the skill tree progression, challenging new world events, collectible skill gems which carry over from run to run and massive sound effect and performance improvements.

New Features

Force back the devouring darkness on the new world events to earn a unique reward which lets you choose between three skill gems to obtain.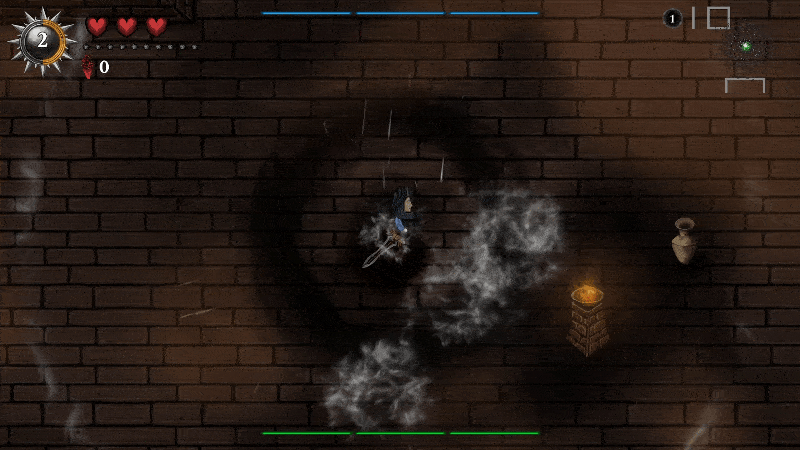 Skill gems can be placed in the skill tree to influence the skill tree progression.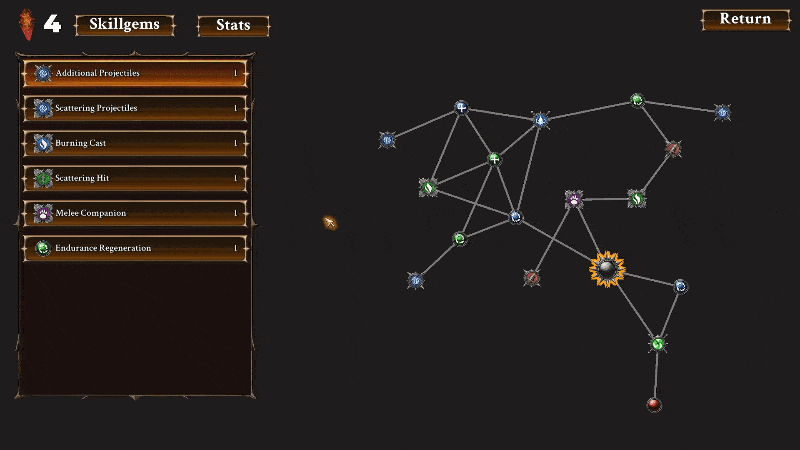 Collect and hoard skill gems. The skill gems carry over from run to run but vanish when used.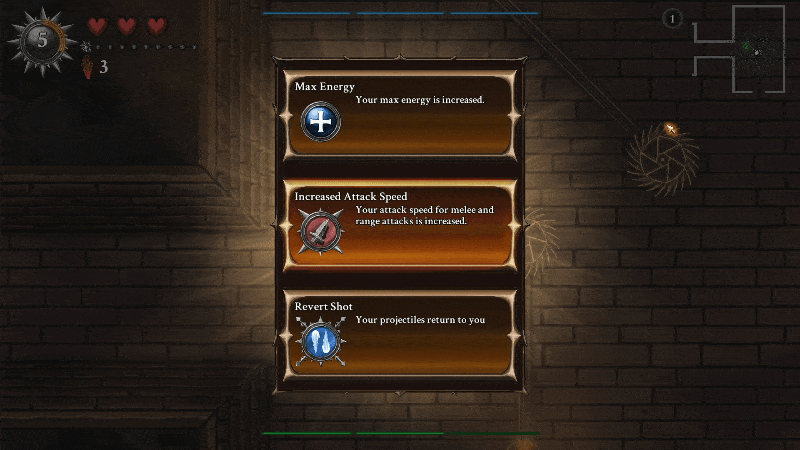 Improvements

Input
Improved input processing wich prevents mouse with high dpi settings to not constantly switch to mouse from gamepad controls
Sounds
New Sound System has been developed which prevents the stacking of sound effects and makes the individual sound effect to much more stick out in heavy fight scenarios
Added new and improved sfx for existing abilities
A new devouring darkness themed soundtrack has been added
Tech
Performance has been improved by removing the basic fog shader and replacing it with a better looking more performant particle effect solution
Rendering is now threaded which should improve performance for most hardware
Shared shaders and materials should reduce draw calls and therefore improve performance
Framebuffer allocation has been changed to increase performance
Deactivated the post-processing effect bloom which increases image sharpness and should lead to a noticeable performance increase
Optimised shadows to increase performance
Graphics
Reworked endgame environments
Improved player light radius and light interaction with the environment
Reworked all portal effects to better integrate with the environments
Reworked all player projectiles visual effects
Reworked skill visual effects​
New bow arrows trail effect
Item glow effects have been reworked

Balancing

Reworked endgame trap density to have a max amout of traps

Bugfixes

Fixed a bug which caused projectiles being destroyed near the city portal in maps
Fixed a bug which caused range attack speed to not be updated directly on ranged weapon pickup
Fixed a bug which caused player hit effects to not be displayed when getting hit on enemy Area of Effects
We wish you a lot of fun with the newest additions to Striving for Light. The best place to get involved in the ongoing development of Striving for Light is our Official Discord Server.