Steam achievements are now live!
You should get credit for any in-game achievements that you had before this update. Due to technical limitations, Steam achievements will only 'pop' after you exit the game.
I wanted to add a win achievement for every variant, but unfortunately, games new to Steam are limited to 100 achievements until they reach Steam's confidence metric (read: number of copies sold). So if you would like to see more than 100 achievements in Solitaire Expeditions, get your family and friends to buy copies :).
Variant #109: Napoleon's Square
Today's new variant is from the Forty Thieves family. This one has a difficulty rating of Very Easy: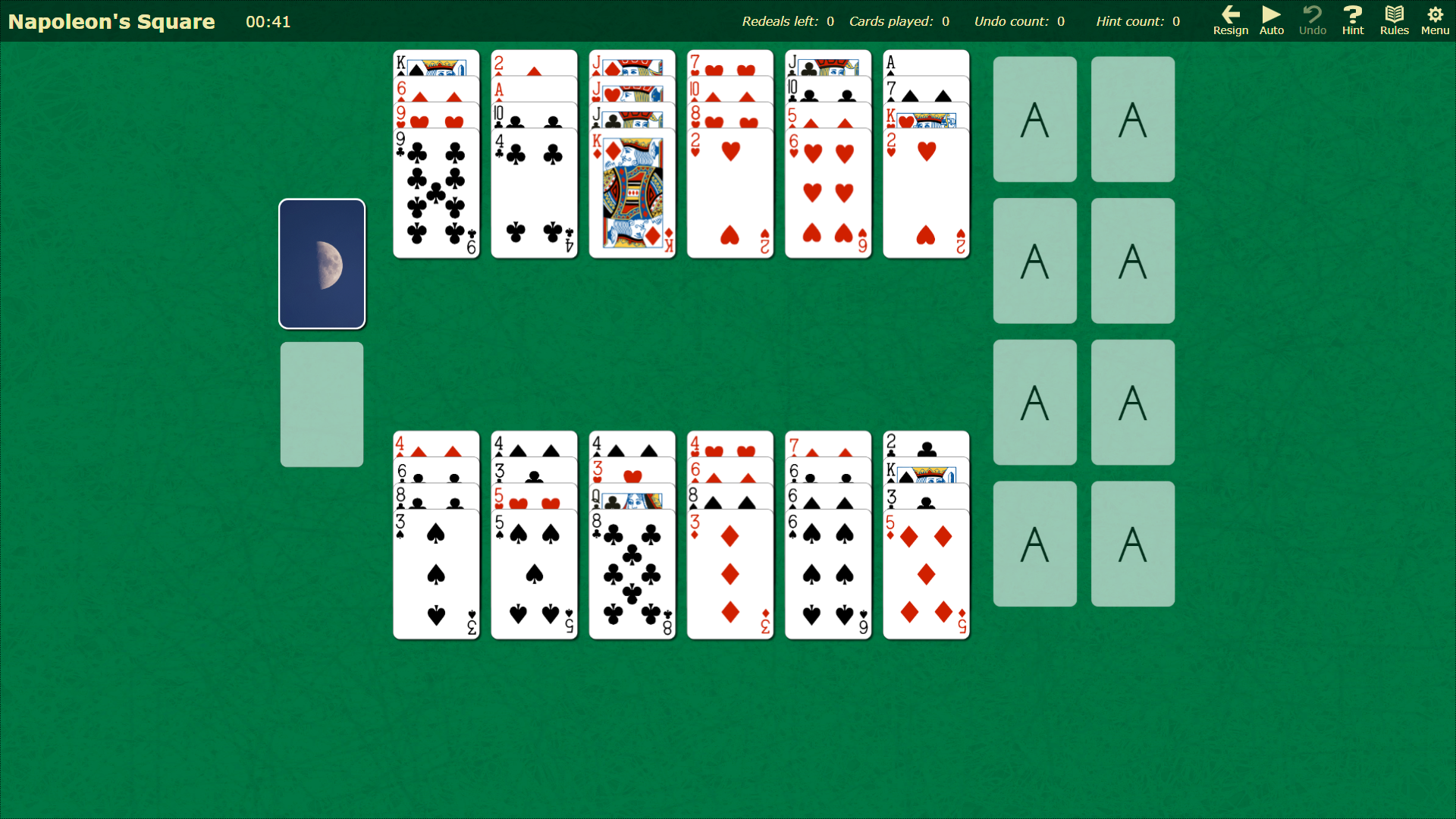 Other stuff
There are also some fixes and improvements in this build:
Fixed rare bug where campaign will never end
Dawson: Increased spacing of cards so you can see suits on cards that are under other cards
Added indicator for when foundation stacks are complete
Fixed bug where full screen mode would sometimes show Windows taskbar at the bottom
Gear icon in menu toolbar now the same size as the other icons