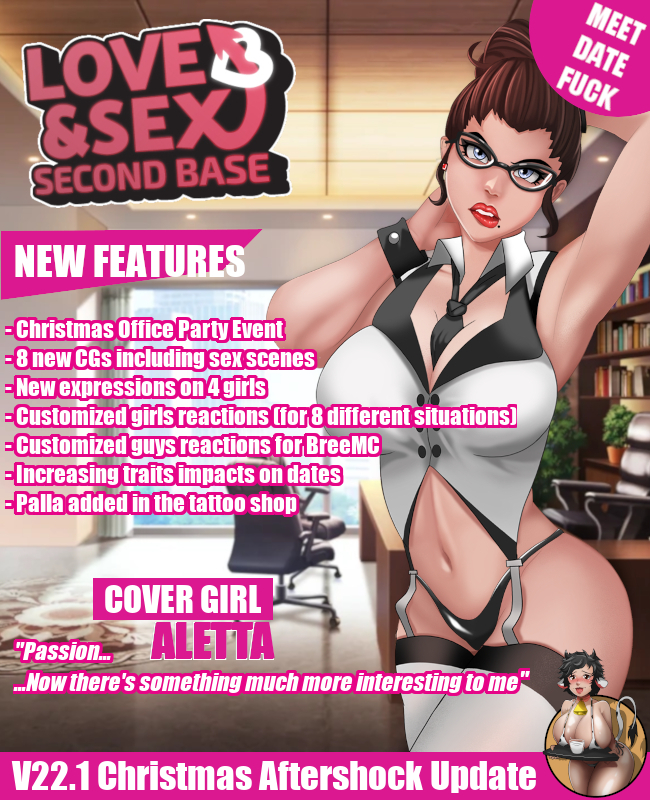 Hi guys !
Here is the 22.1 Monthly Update. Finally introducing the Bad Office Santa event !!!
Christmas Office Party Event
8 new CGs including sex scenes
New expressions on 4 girls
Customized girls reactions (for 8 different situations)
Customized guys reactions for Bree MC
Increasing traits impacts on dates
Palla added in the tattoo shop
Thanks a lot to our artist & dev team especially MidnightDatura, Lent1, Paradoxal D, Apoc, Spiritmaster, BlissFullDarkness, Domestos, Firesparq and Siege Wizard.
Hope you will enjoy it !