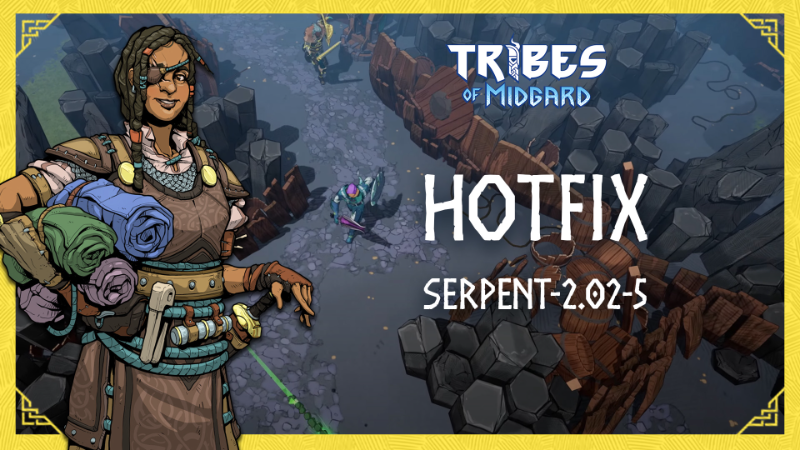 Hiló Vikings!
We have just pushed a hotfix to resolve the following issues:
Fixed an issue where the "Twin Knuckle" Starter Kit would not equip.
Fixed an issue causing some PC configurations to crash on launch.
Quick Reminders
We are currently working on getting the list of known issues up on Steam forums. For now, you can find that list here in our Discord.
We also pushed a bug fix update last week to correct issues reported by our community, you can find those notes here.
As always, if you're still experiencing any issues, please don't hesitate to let us know on Discord or through our Support site - we'll be happy to help!
Seil seil,
The Norsfell team
now have a great day in Midgard and remember to pet baby jörmie ok
Discord: https://www.discord.gg/tribesofmidgard
Twitter: https://twitter.com/tribesofmidgard
Facebook: https://www.facebook.com/tribesofmidgard
Instagram: https://www.Instagram.com/tribesofmidgard
Twitch: https://www.twitch.tv/tribesofmidgard
Website: https://www.tribesofmidgard.com