Update 1.4 of "Cargo Company" is now available, with competitor company AIs - competing companies played by the computer.
Details here: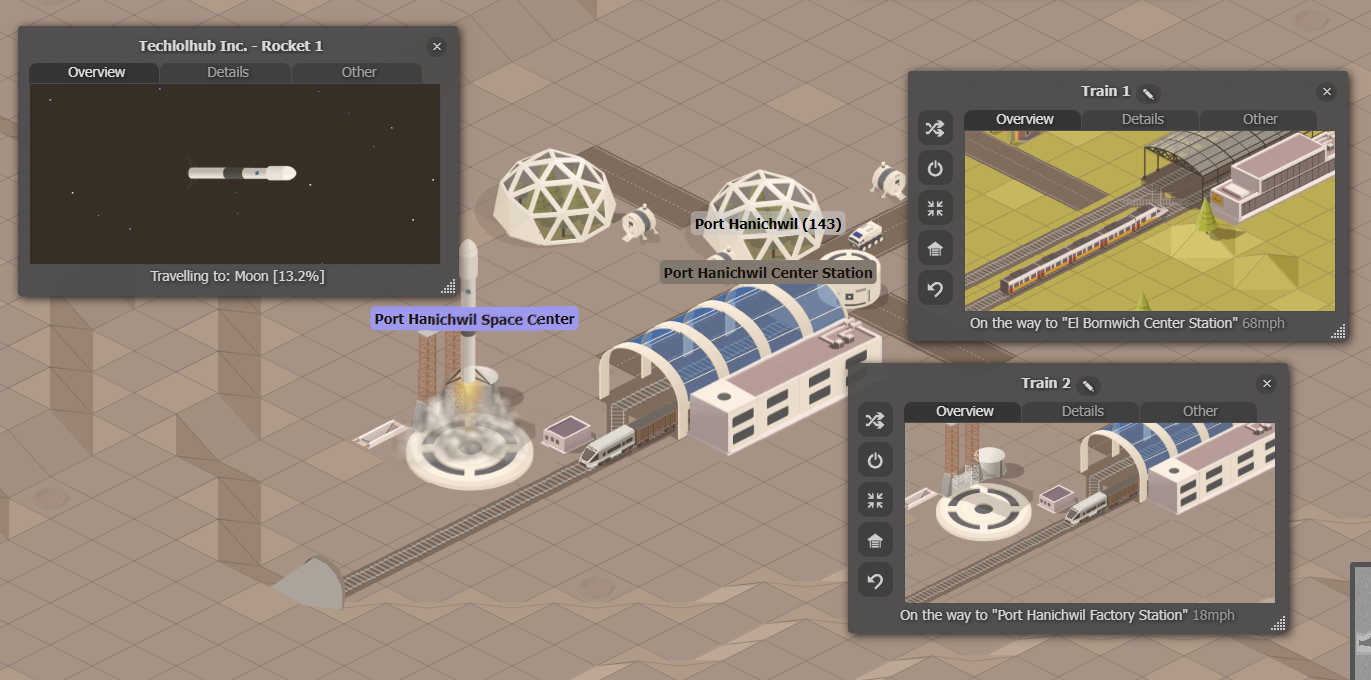 Competitor AIs
The game now has competitor company AIs. This first version only has one single competitor, and it only focuses on building launch pads and rockets for transporting cargo between Earth, Moon, Mars, etc.
You need to manually enable this feature when starting a new game (under "Advanced options").
The next update will likely introduce additional AIs which will then also building competing train lines.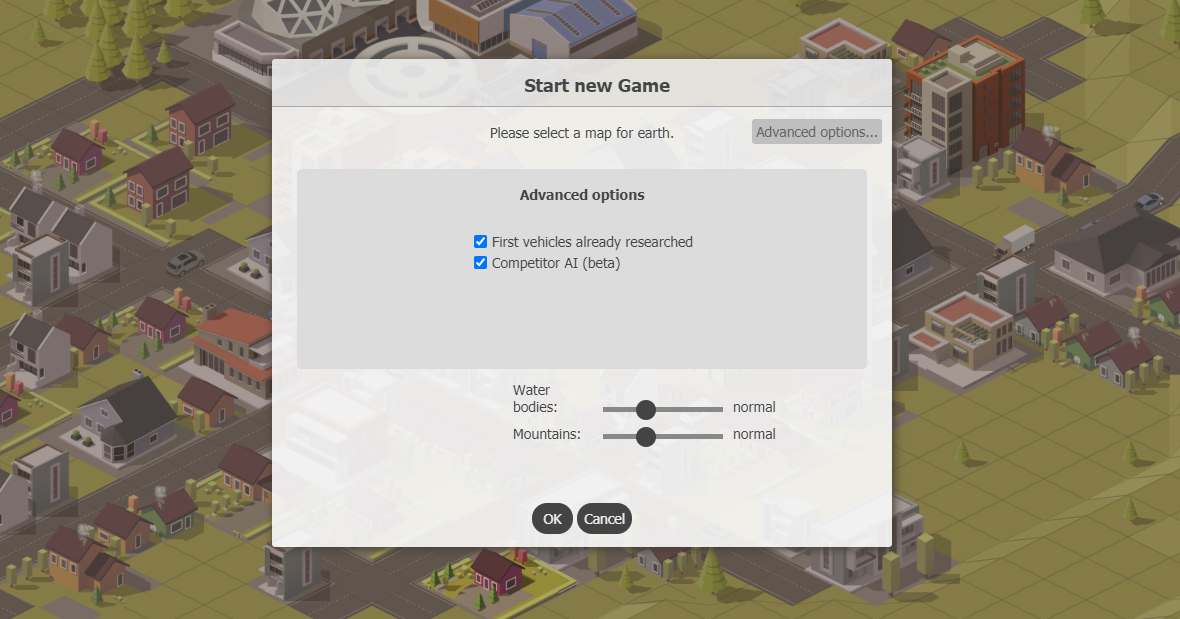 The company name can now be changed during the running game in the company details dialog.
This dialog is also useful for changing the color of the company train line markers and building labels.
Simply click onto the displayed money value on the top right in the game screen to open this dialog.

You can now list all the vehicles of your competitors in the vehicle overview dialogs by selecting the first filter combo box and choosing "competitors". This is very useful to get an overview of your competitors.

Fixed a translation error in the rocket module for transporting colonization equipment

Competing companies can also use government subventions now.

Smaller performance improvements here and there.
Thanks for all the feedback you've sent in so far, nice that you like the game.