Hello, at the very bottom of this post all of the changes are listed whitout my "commentary" so if you don't want to read me you know what to do, since there are plenty of changes leaderboards will be restarted, the character is unlockable by getting an achievement or if you don't have the achievement you can hold "down" on the title screen for a few seconds to unlock it automatically, i would recomend you to play with red before tho.
Nela is now unlockable as a playable character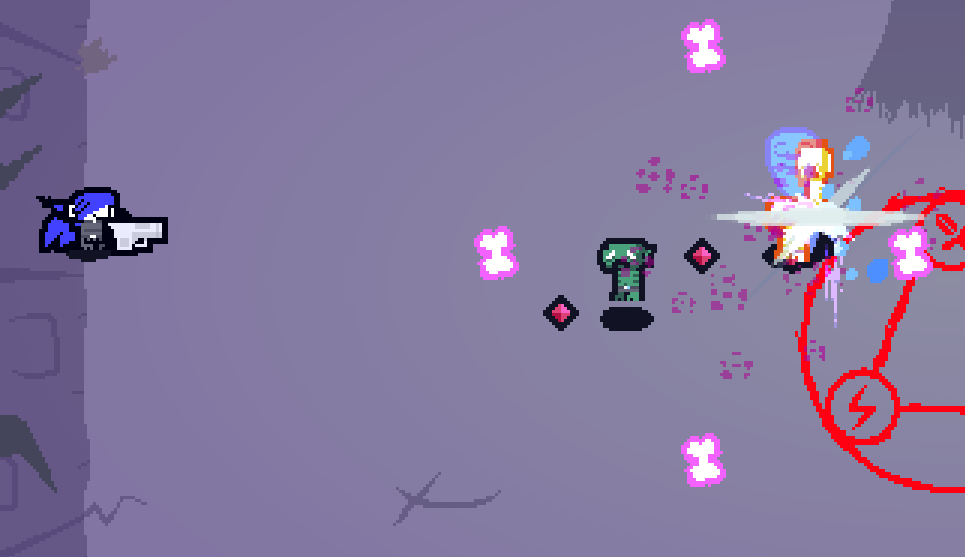 A whole new character for you to enjoy, i was doubting onto whether or not to have a second character into the game, since a big part of the game apeal is supposed to be competition on leaderboards, adding another character would mean id have to balance 2 characters, i think the best way of knowing if something is balanced is if there are people who are coinvinced A is better than B and viseversa at the same time, so go and try the new character out.
Scoring system changes
I got some found feelings with the scoring system over time here are the reasons as to why i did changes.
-Removed gem value increase per loop
If anybody noticed, gems increased their value by 0.5 per loop, this esentially meant that after 2 loops the player had to get points half as well to get a highscore than a player on loop 1.
-Increased price increase of shield
This means that a player that is constantly getting hit will be punished harder on its score, i think they are reasonably priced for a player that is getting into the game, but a player that wants a highscore should really avoid buying them after 2 or so.
-Halved secondary multiplier increase for picking gems (Gem value 0.05 ---> Gem value 0.025)
It was fairly easy to max out the secondary multiplier, now it takes double the efford however
-Increased secondary multiplier cap (3 ---> 7)
The purpose of the secondary multiplier is to make it so the more gems you leave on the ground, the better your score will be however with the previous cap a good player would be quickly chasticed, not letting them reach the score they "trully deserve" now the max gem multiplier you can get is x10.
Enemy changes
-Coffin flash telegraph is longer
You had to pay extreme atention and have really fast reflexes to pull off a projectile transmutation with how short it was previously so it changed from 5ish frames to 20
-Tomb spawned skeletons can't won't start an attack untill they land
I don't think ive ever gotten hit by this but it just seems like something that just shouldn't happen at all
Dificulty changes
Enemies get a powerup on loops, so i think bosses deserve the same.
-Litch spawns more cores
-More worms
-Nela gets empowered earlier
Enemy changes
While i personally wouldn't toggle these i think some people would want them to exists.
-Added minimalist arena option
This cuts down visual noise from the arena and turns it into flat colors
-Added transparent player projectiles option
I think nela players will find this specially useful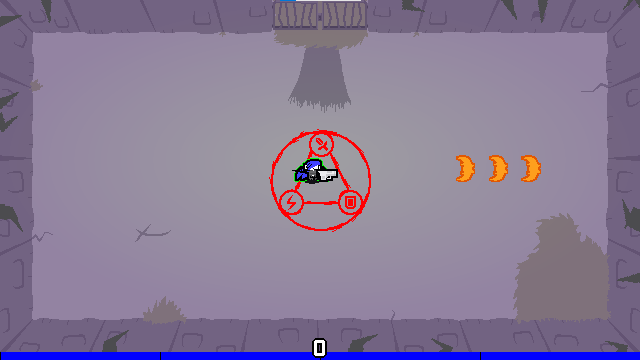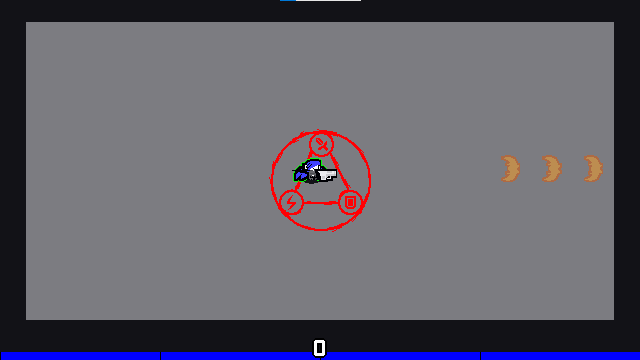 Misc
-Flash option now makes flashing colors shift between eachother rather than not do anything
-Litch shield was made clearer
-Made shield circle effect clearer
-Leaderboard entries now display what skin/character the player had


TL:DR
Nela is now unlockable as a playable character
Scoring system changes
Removed gem value increase per loop
Increased price increase of shield
Halved secondary multiplier increase for picking gems (Gem value 0.05 ---> Gem value 0.025)
Enemy changes
Coffin flash telegraph longer
Tomb spawned skeletons can't won't start an attack untill they land
Loop bosses are tweaked a bit
Litch spawns more cores
More worms
Nela gets empowered earlier
QOL
Added minimalist arena option
Added transparent player projectiles option
Misc
Flash option now makes flashing colors shift between eachother rather than not do anything
Litch shield was made clearer
Made shield circle effect clearer