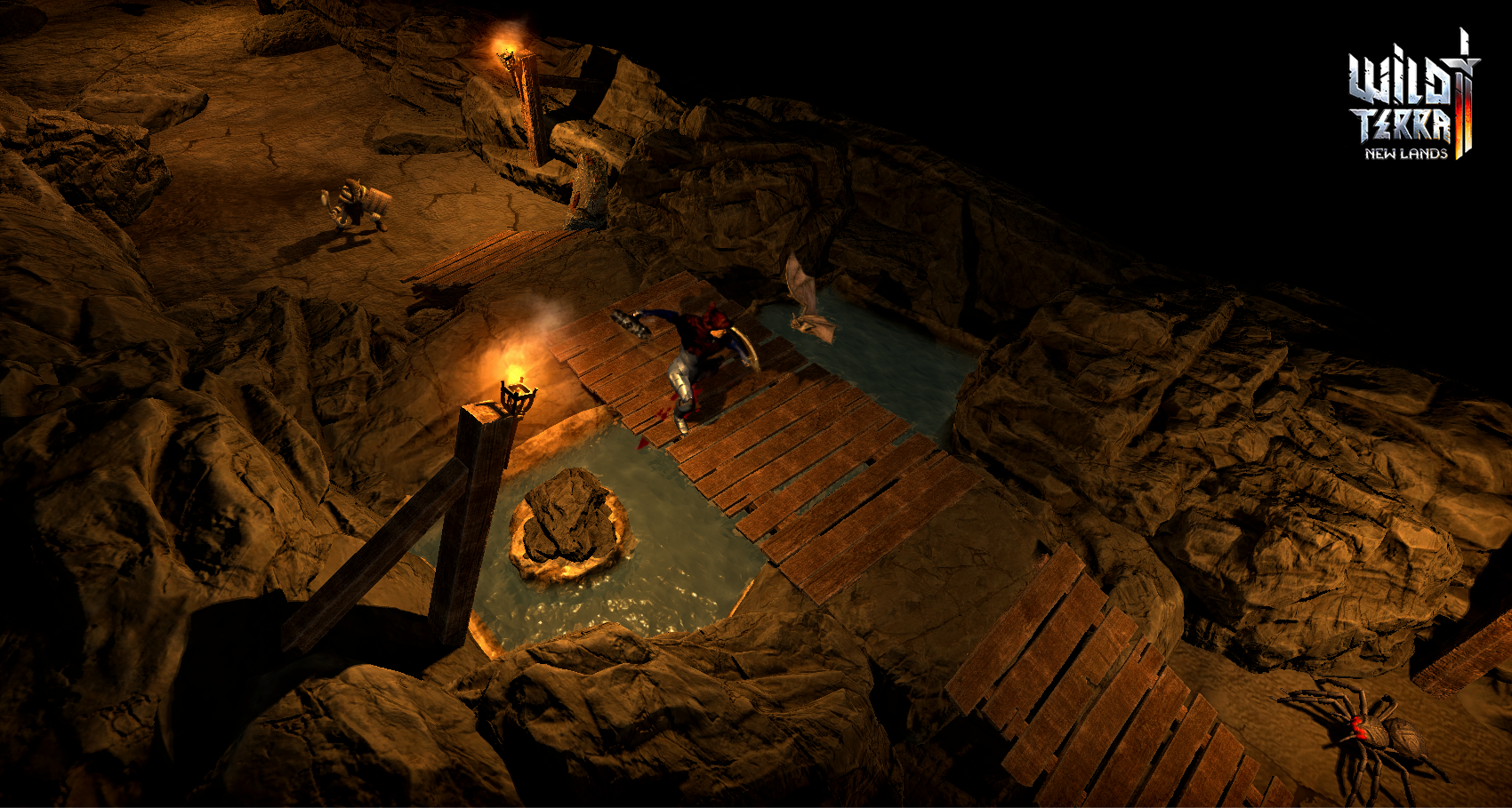 In this update, we've added a choice of difficulty when entering dungeons, new randomized dungeons for solo players, a system for reporting intruders, and many other improvements and fixes.
Changelog. Update 2.0.277
Difficulty levels:
Before entering any dungeon, you can now choose one of five difficulty levels. The harder it is, the higher the rewards and levels of opponents!
Dungeons for solo players:
Mines. Randomly generated dungeons for iron mining. Here you can meet new opponents: Infected Bat, Cave Spider, Insidious Kobold. The entrance is always located in one place.
Mysterious hideout. A randomly generated dungeon, the entrance to which can be found at random locations on the Continent. Godsends, scraps, bosses and treasures are a real adventure!
Reporting system:
If you meet an offender in the game world or in the chat, you can inform us about him by selecting the appropriate category: "Cheats / Using bugs", "Bot program", "Real money trading", "Insults, excessive abuse". This will help to better counteract violators and apply penalties.
Changing bows and sling:
Added modifiers for armor penetration by projectiles.
Reduced the cost of crafting arrows, now it have become more affordable and are a good alternative in many aspects of the game.
Reduced the requirement to craft a composite bow by 5 levels.
Rebalanced hunting and composite bow, bow parameters are now in line with cost expectations.
A leather sling has been added to the craft.
Added new types of sling projectiles, including Spiked - with a chance to cause bleeding.
Other changes and improvements:
Improved the balance of the Echo Cave. Dangerous opponents have become weaker, and the rewards have been significantly increased.
Improved the balance of godsends and rewards in the Fort.
Crypts and the Necromancer's Laboratory are now considered as solo dungeons, you can only enter them alone.
Now dangerous enemies and bosses have a corresponding postscript to understand their hardcore and the consequences of attacking them.
Added Iron and Steel Anvils, which are required to craft high tier metal items.
Improved action window interface, now actions are divided into categories.
Added six dances.
Added sound effects for Fort insects' actions and attacks
Added Cultist sound effects.
Long timers for production buildings have been reduced from 24 hours to 22 hours.
Production building timers are now saved even if the server is restarted.
Improved and optimized terrain surface graphics.
Updated graphics for a pile of stones and branches, an iron vein.
There are now fewer unlit areas in the Booming Echo Cave.
Additional Pack Rewards: (to get it, you must re-enter your key in the main menu of the game):
It is now possible to enter the King's Tower and the Hero's Villa, as well as build constructions, furniture and decor inside. The villa of a successful winemaker will be available later.
Added wall decoration Shark.
Added walls and towers of the King.
Fixes:
Equipping rings from inventory by double clicking now works correctly.
Fixed a bug due to which the player's grave did not appear if the number of dropped items exceeded the size of the grave container.
Fixed a bug due to which the mobs in the dungeons did not restore health, being away from the players.
Fixed bugs with recipes in the Fermentation Barrel.
Fixed a bug due to which heavy shields could use effects from weapons or traps.
Fixed a bug due to which it was possible to move the dominium so that parts of the buildings remained outside of it.
Fixed a bug due to which mobs in the church could be killed with impunity from under the stairs.
Fixed a bug due to which in some situations it was possible to remain on a mount when exiting a dungeon.
Fixed a bug due to which death from bleeding caused by crafting was incorrectly credited to the last player who dealt damage to the deceased.
Fixed a bug due to which the trading state of one of the players could persist, interfering with other actions, if another player disconnected from the server at the time of trading, died or was stunned
Fixed a bug with sound settings in the game interface. The volume sliders now set the volume from 0 to 100%.