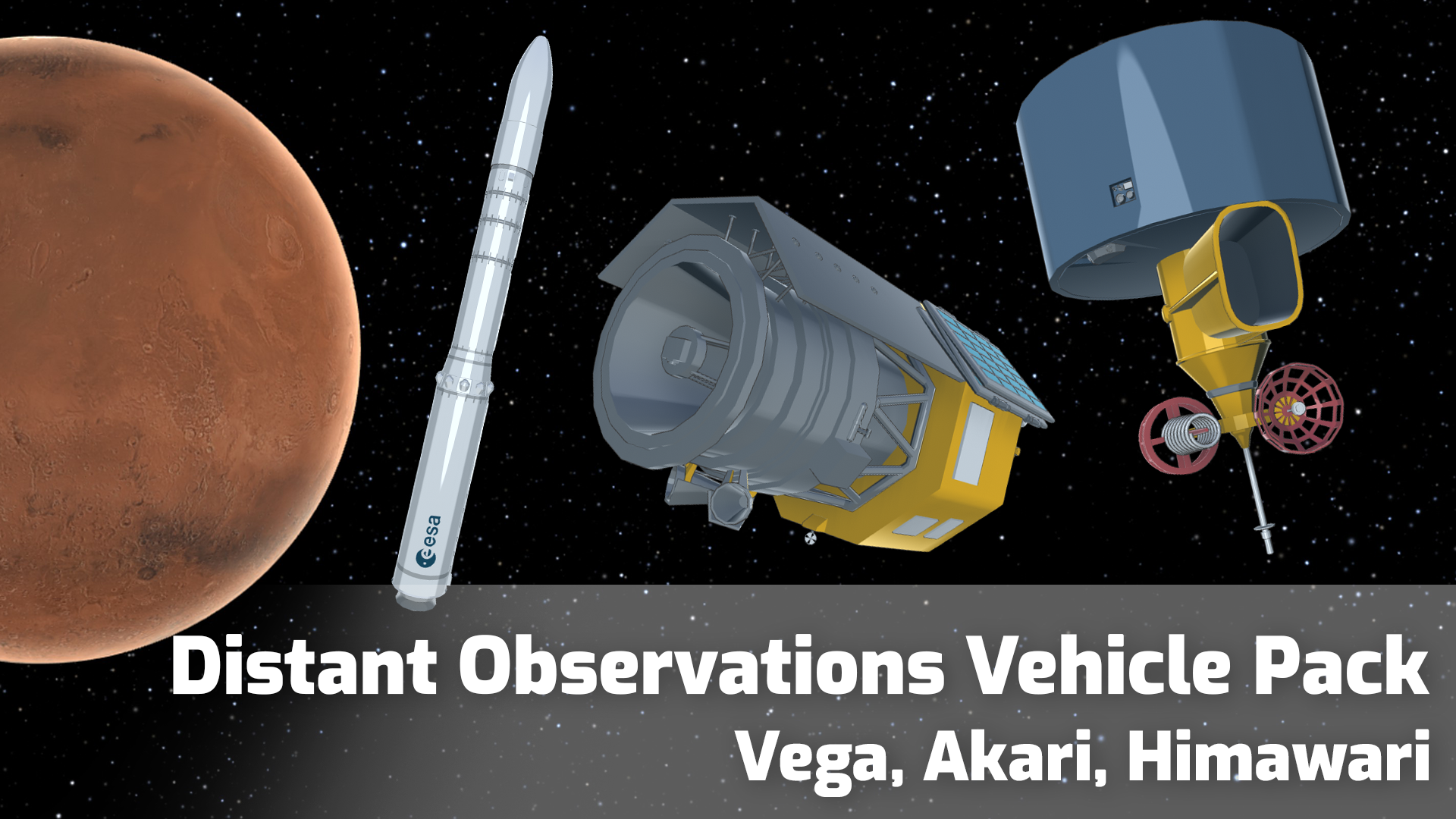 The next of our free Mars Horizon updates is now available on on PC (Steam and GOG!) This time we're bringing the Vega Rocket, Himawari Satellite, and Akari Satellite to our game!
All content updates will be coming to console as well, we will give updates about this when we can.
Future Mars Horizon updates! 👩‍🚀
We have more exciting things planned for the future that we will announce here on Steam, across our social, in our Discord, and to our Mars Horizon mailing list once we have more information to share. So make sure to follow the game or sign up to be the first to hear about these. For now, we hope you enjoy taking on the space race with these all new vehicles.
Early Observations vehicle pack
Platforms: Steam (Win and MacOS) & GOG (Win)
What are we adding and why?
This update is called 'Distant Observations' and features two observation payloads the Himawari and the Akari, plus ESA's Vega rocket.
Small, versatile, and efficient — the Vega launch system is Europe's way of launching light satellites to multiple orbits in a single launch. It's a cool addition to the game and looks spectacular standing on the launch pad ready for action.
The Himawari and Akari are both Japanese payloads but with very different purposes. Himawari series satellites provide data observations to support weather forecasting, where as the Akari was an infrared astronomy telescope designed to survey the entire sky and help further our understanding of the universe around us. It's neat to have one advanced observations payload pointing to earth, the other out into space!
Read more about the update in our blog post