After a long wait, the Midgar Studio team is happy to announce that Edge of Eternity will be release on June 8. The roadmap you've been following since the Early Access release will be completed with the arrival of the game's final two chapters: A Message From Beyond and The Ascent. These two new pieces of content will provide 5-10 hours of additional gameplay. To reach the epic conclusion to their quest, Daryon and Selene's party will have to find the famed mount Berenroth and thread the most dangerous Clockwork Field in Astrya.
It's all thanks to you!
As a result, Early Access ends on June 7. We would like to thank all the players who have helped us make the game experience better with each update, whether minor or major. Your feedback has allowed us to take a look at the development process to identify and improve what was wrong. We are eternally grateful for that!
Your endless support push us to deliver the best experience possible. Just like before, we will continue to update and polish the game until the release day.
For newcomers, don't hesistate to join our Discord!
Last chance to grab Edge of Eternity with a 33% off before price raise!
It's your last chance to grab Edge of Eternity at $16.74 before the price increase on April 14. At this date, the price will goes up to $29.99.
Official Keyart
Check out the last keyart for Edge of Eternity made by the artist Maeka below! It replaced the last video background on the game menu and will cover the future box art.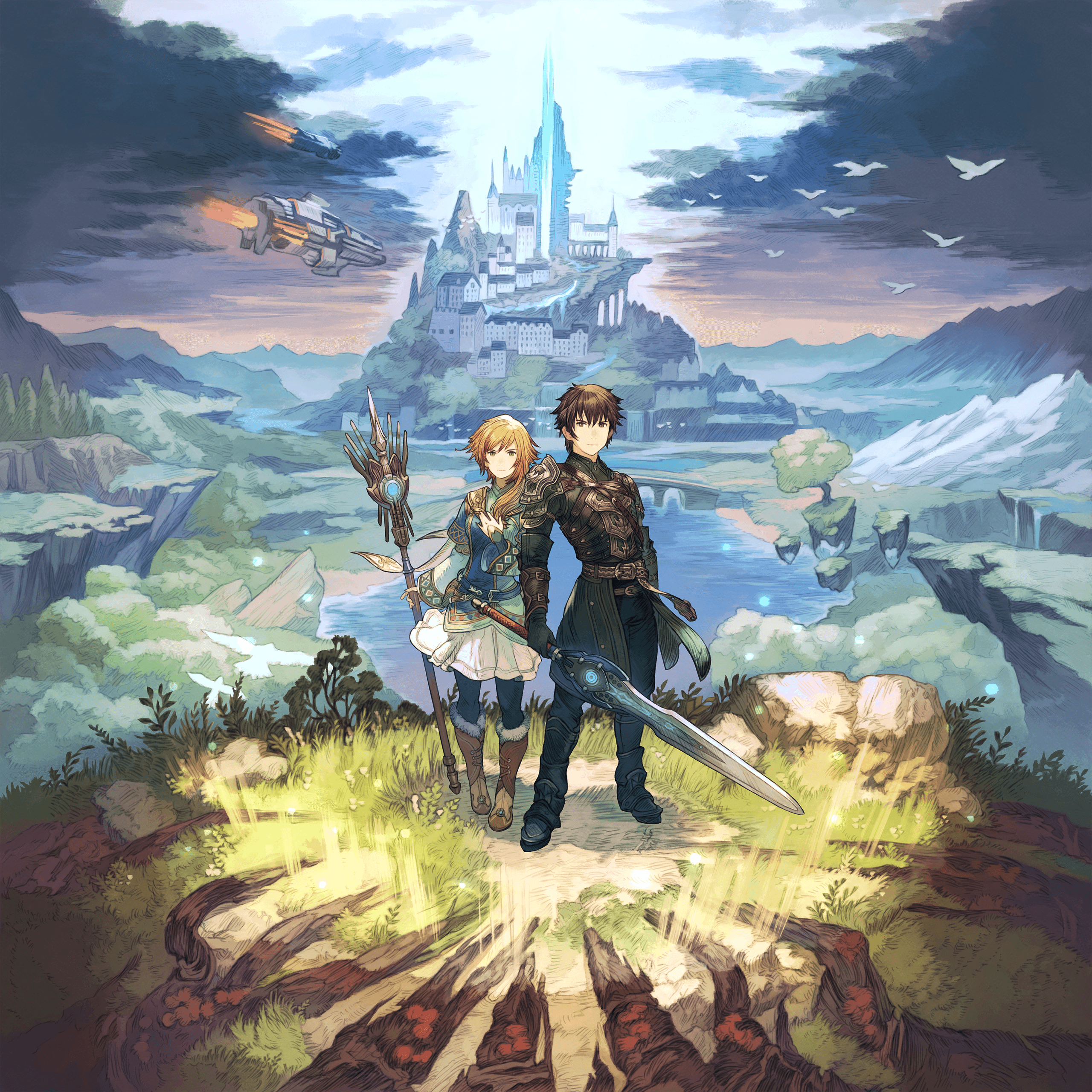 Patch Notes
Added new battle feature: Scan (Toggled with ALT key with KBM and DPAD UP with Controller)
Added new key art to main menu and loading screens
Improved memory usage
Speeded up loading in the openworld
Added GPU occlusion culling (reduce NPC CPU load)
Global CPU performance improvements
Improved terrain UV blending quality (prevent burnt far terrain)
Reduced weapons and armor bonus level range (will remap existing items)
Fixed CPU performance diminishing while moving on the openworld due to some physic issues
Fixed audio stuttering issues
Added an option to control the distance object update rate
Added an option to rescale the UI
Turrets will not activate during Junkyard's puzzles
Cleaned music transition between open world and dungeon
Burn status damages are now taking into account for residual fire damages bonus objectives
Remaining effect after using firebombs
Red widow Rock throw not disappearing
Target Available for hack feedback not displaying
Danger Effect not disappearing when Nepentha roots spawn
Team member equipment will no longer be displayed after leaving the party
Restored Energy interface will not spawn several times when spamming sleep
Toggleable pause menu during loading
Collisions fixes
Skip cutscene interface displaying when pressing escape during a multiple choice dialog
Team formation not applying in some cases
Enemy Drone will no longer be able to move on player nexus
Battle interface displaying during fanfare when swapping device
Minor balance tweaks for Derek & Gavin and Mantis Fight
Minor balance tweaks for Light From Above Spell
Fixed bugreport input field not useable in 4K resolution
Added two new sidequests in Chapter I
Fixed some lighting issues when hour is changing abruptly
Added an additional character scene
Text fixes in Chapter 0.5
Cutscenes fixes in Chapter 0
Added new hunting quests
Added craft items descriptions
Improved crafting loot tables
Added new monster
Added a new lore tombstone in the desert
Minor animation fixes
Global polish of the game
https://store.steampowered.com/app/269190/Edge_Of_Eternity/
You can also follow Edge Of Eternity on Twitter & Facebook & Dear Villagers on Twitter & Facebook to stay up to date on the game.