Replays are in! You are now able to review your plays and marvel at your awesome tactics. Or sheer luck. Hopefully, both :)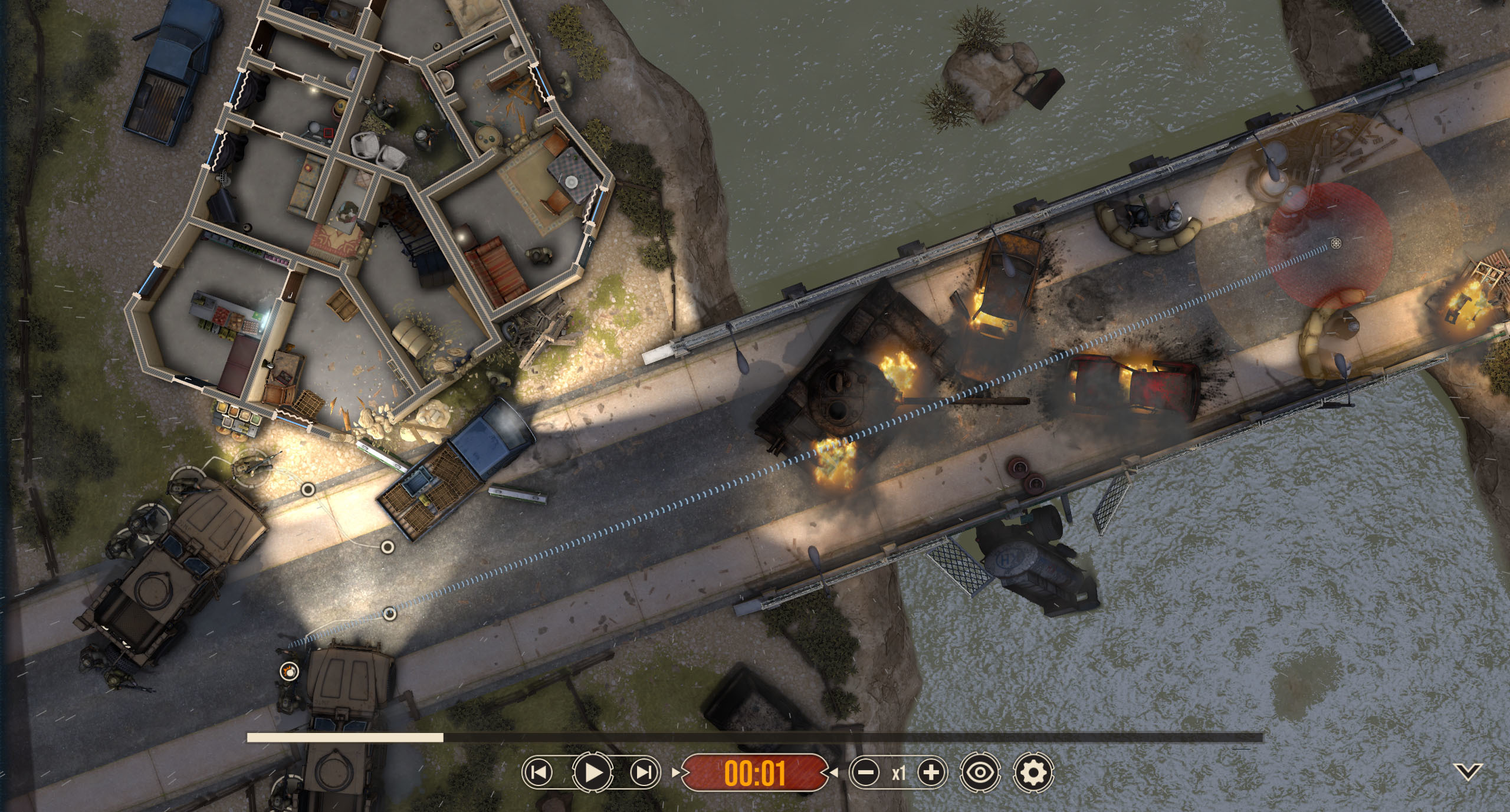 Also included: four new maps (including a new chapter), new enemies and many other improvements and QOL changes, see full changelist below.
This was supposed to be a much larger update, but we decided to split it in half to get you replays sooner. We also thought all fixes should be out sooner rather than later.
Have fun - and Steam Workshop is next!
Full changelist:
4 new maps
replays: can now review your plays
2 new enemy types - Bodyguards
new sounds for various equipment/explosions/ambiental sounds
doors open faster when kicked than when opened by hand
various graphics and QOL improvements
fixed freeze on Intel GPUs (the one which mostly happened when shooting the sniper)
fixed grenade launcher preview being different from actual trajectory
fixed not being able to pass through some doors/windows
fixed bug where troops would get stuck after placing explosives on doors/walls
fixed slowdown in coop when using the drawing function
fixed multiple issues on generated maps
fixed startled Civilians causing the Stealth challenge to fail
fixed troops getting stuck while vaulting
fixed a couple of crashes
fixed doors showing as closed even though they were opened
fixed a bug where explosives+jump on a window would happen the other way around
faster loading for large maps
proper implementation for sliding doors
fixed firing animation looping indefinitely
fixed missing UI elements for armor
added rain effect
consumable equipment items which have been consumed no longer consume mobility points
editor: option to rotate map 180
modding: triggers can now enable/disable other triggers
modding: fixed triggers not repeating Light and Sound effects
lowered volume for dog barking sound which would cause distress to real dogs