Hi, Adorers! It's been just a month since a big patch, but here we are again!
This patch is another step to make Adore more fun to play.
We, developers, have a really strong background in competitive games, but we realized that doesn't mean Adore needs to feel so hard and punishing.
You, as an adorer, need to feel powerful summoning your creatures!
For the hardcore players, we are reworking the old Insane Mode to put your skills and creatures to the test. (It was disabled since we are adding so many mechanics, systems, etc. But we plan to activate it very soon!).
So, let's have some fun!
Staff Ability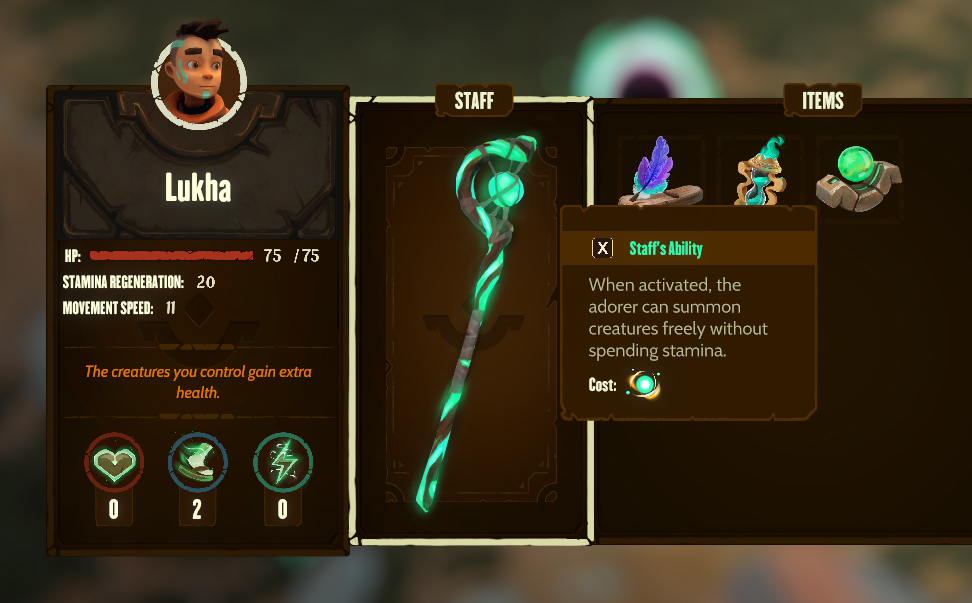 The adorer's staff will now have a unique ability:
When activated, you'll be able to summon as many creatures as you want. Summoning will not cost stamina!
Our plan is to implement, in future patches, an NPC that crafts other Staffs, each one with its own ability and upgrade tree! ːsteamhappyː
New Creature Runes
We reworked the entire rune system. Now, you apply the runes directly to your creatures!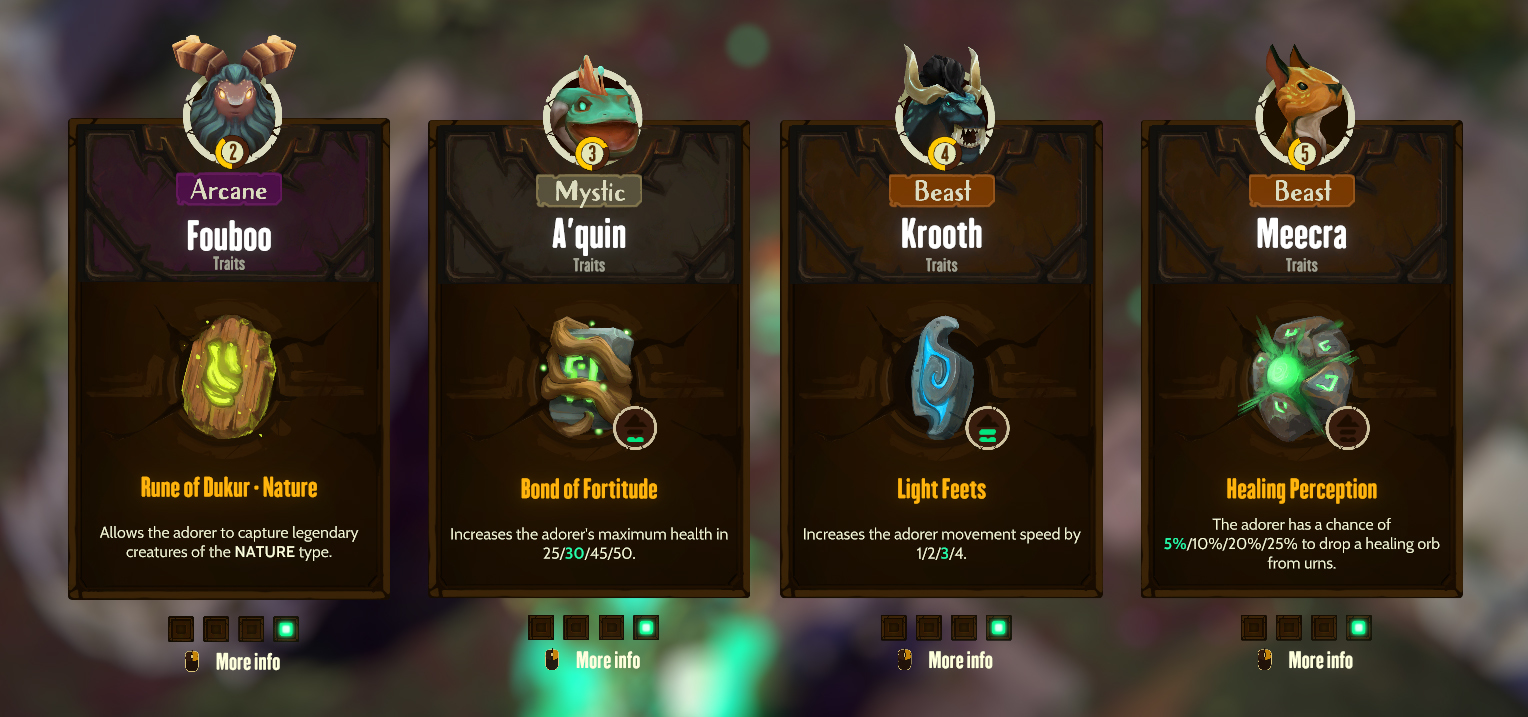 The adorer controlling a creature with a rune will receive that rune's bonus.
But the creature is also important: the more synergy it gets, the more the rune's bonus increases.
Runes are a way that Adorers developed to fortify their bonds with the creature.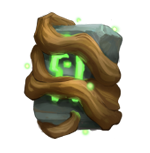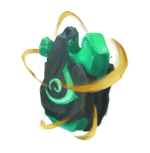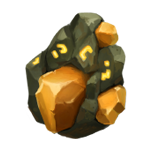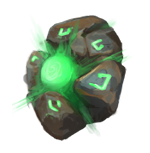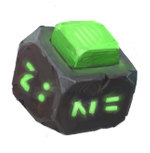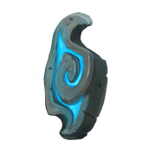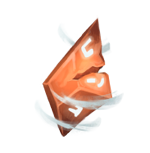 _
Bond of Fortitude: Increases the adorer's maximum health by 20/40/60/80.
Essence Generator: The adorer gains 1/2/3/4 extra Essence(s).
Maintained Wealth: When the adorer dies, he saves up to 40/60/80/100 gold.
Healing Perception: The adorer has a 10%/15%/20%/25% chance to drop a healing orb from urns.
Willpower: After clearing an entire map, your creatures heal 10%/20%/30%/40% of their maximum health.
Light Feet: Increases the adorer movement speed by 1/2/3/4.
Wind Adept: Dodging won't stop the Stamina Recovery.
_
New Player Items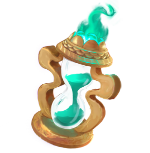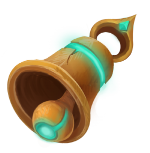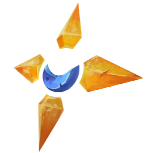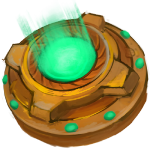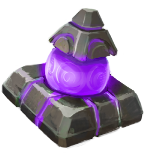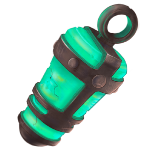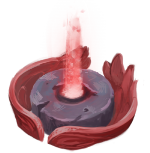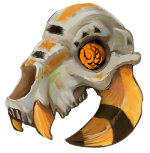 _
Energy Hourglass: While in a cursed area, the special ability of your creatures is slowly charged.
Purifying Rattle: When a creature's special becomes fully charged, 3% of its maximum health is healed.
Galghan's Bell: The recall orb deals damage when it hits an enemy.
Moon Artifact: When the adorer has less than 50% of his maximum health, his creatures deal 30% more damage.
Energy Catalyst: When the Staff Ability is used, the special ability of all your creatures is charged.
Arcane Core: Recalling an Arcane creature causes an explosion that deals damage and inflicts slow.
Fragment Pendant: When the adorer or his creatures receive damage, the special ability of his creatures is charged.
Danger Artifact: When the adorer has less than 50% of his maximum health, he receives 10% boost to movement speed.
Healing Roots: When the Staff Ability is used, your creatures heal 10% of their maximum health.
Tribal Skull: When the Staff Ability is used, 10 points of armor are given to your creatures.
_
More!
[ Community Suggestion ] - Save your runs! Yes, you can now quit the game in the middle of the run and come back later to continue playing. The game will save your progress every time you enter a new map.
[ Community Suggestion ] - You can now pay Tarl (during the Quest) right after beating him for the first time. You can also choose when to pay him.
Removed Critical Health threshold: now the adorer will only block damage that makes a creature's health go below 1 HP.
Creature's Panel is now called Adorer's Panel.
Added Tutorial Tab to the Adorer's Panel:

Added 3 new quests. They are basic quests to unlock and teach about the Creatures Runes, Items, and Staff Ability.
The old runes Control Creature, Pact with Draknar, Reroll Draknar Blessings now begin unlocked as a basic mechanic of the game.
Rebound "Recall All Creatures" to L3. The L2 will use the new Staff Ability
Added a quest alert icon on the World map.
Tutorial rework.
Added a visual and audio effect for when you heal a creature that is not summoned.
Balance
[ Community Suggestion ] - Player's turn rate on the mouse was increased by a lot!
[ Community Suggestion ] - Your creatures will now heal 30% faster at the Shrine of the Adorers.
[ Community Suggestion ] - Changed Tzena's rarity from common to rare.
Now, every map will drop one free item (from the shop) in one of its areas.
Adorer items damage now scale with the map level.
A'quin's Special damage reduced from 3 to 2.
A'quin's necessary energy to activate its special ability increased from 100 to 175.
After level 2, every map will have a Shrine of the Adorers (where you can put and take your creatures from the sanctuary). They will not be shown on the world map anymore.
The portal to the next map will only open after you clear all the areas of the map.
Gryin is now a locked creature at the beginning of the game. We think that, for new players, he is too hard to play against.
Felwin is now an unlocked creature (to replace Gryin).
Creatures and Items cost fewer Fragments to unlock.
Bug fixes
(Thank you for all the reports! We are still trying to fix some of the reported bugs.)
Fixed: Legendary creatures costing only 1 essence to take from the Shrine.
Fixed: Azuno not breaking the ice when attacking a frozen creature.
Fixed: Depositing a creature with the trait "Tough" would cause an exploit that raised your creature's maximum health.
Fixed: Dommu not changing to another target after the first target is defeated.
Fixed: Adorers Panel keeping the Creature Bonds tab active after depositing a creature in the Shrine.
Fixed: The white bar (behind the health bar) of the human bosses getting stuck.
Fixed: Dodging Claw's text in English.
Fixed: Camera and summoning bug after summoning Tupeba before the boss fight.
Fixed: Being able to click an invisible button (QUESTS).
Fixed: A VFX of the curse not deactivating after capturing a Tupeba.
And the biggest feature of the patch:
- Added Creature Emojis to our Discord Server!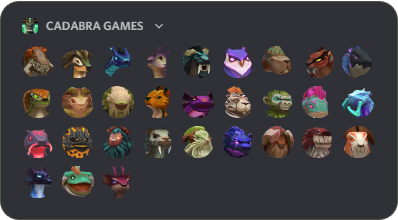 You can follow the development more closely at our discord server(and use the new emojis):
Cadabra Discord.
Also, feel free to talk directly to the devs and send us any suggestions or critiques.
Have fun!