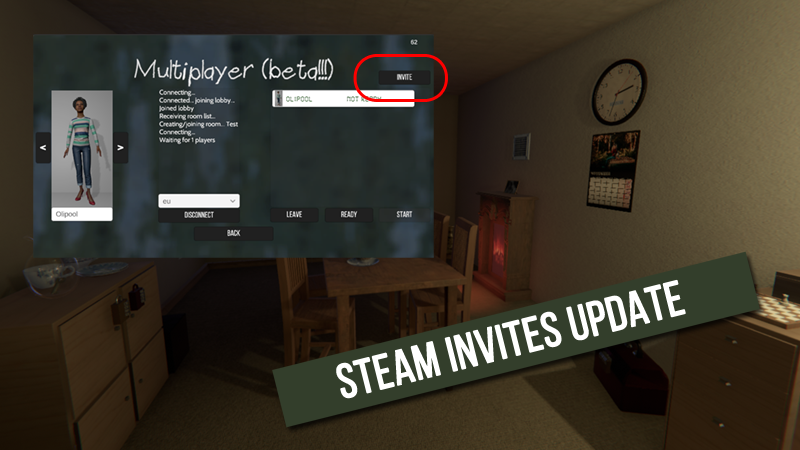 Hi all,
There are a few things in this update, but the biggest one is a new invite button. It appears when you create a room and you can invite your friends using the Steam overlay using it. Sounds simple and every game has it but it was very nerve-wracking to implement :D I tried to test it as well as I can with two laptops but like always, if you find anything broken, let me know.
In other news, these issues also got improved:
the mouse is less sensitive in zoom mode, this helps a lot with aiming at small things (thanks to tinyoverflow for the suggestion)
some missing parts of the translation were added or updated (mainly Italian, big thanks to Gabriele Farrotti and Luca Cassinelli)
the avatar is now hidden when crouching, this should eliminate... weird... situations :D
the crosshair will now be animated when you can use an object you are carrying with another object you are looking at
the object preview now rotates with the player (better or worse?)
it also rotates in small increments if you turn the mouse wheel
few small bugfixes e.g. when putting stuff into the drawers etc.