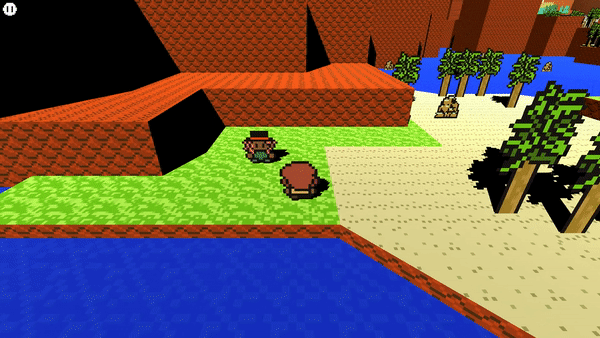 What I've been working on :
Added silhouettes to area report cards. Report cards no reveal what monsters you've seen.
Adjusted all monster stats.
Adjusted all monster catch rates. Tried to make early appearance Entos have better rng.
Added 3 new achievements.
Added Whiley Cave.
Added Sturgem Event.
Added monster encounters to Magic Town.
Added Whiley Cave story event.
Added crew battle in Magic Town.
Added crew battle to Champion's Path.
Added report card to Magic Town.
Added report card to Whiley Cave.
Attempted to work on Input. Lots of reports on buttons not clicking when they should. Still needs more work, but for now it's a bit better.
Fixed incorrect ability listing on upgraded Ento's moves.
What I've been struggling with :
There is a point where switching in the menu still causes hp for your crew to set to 15.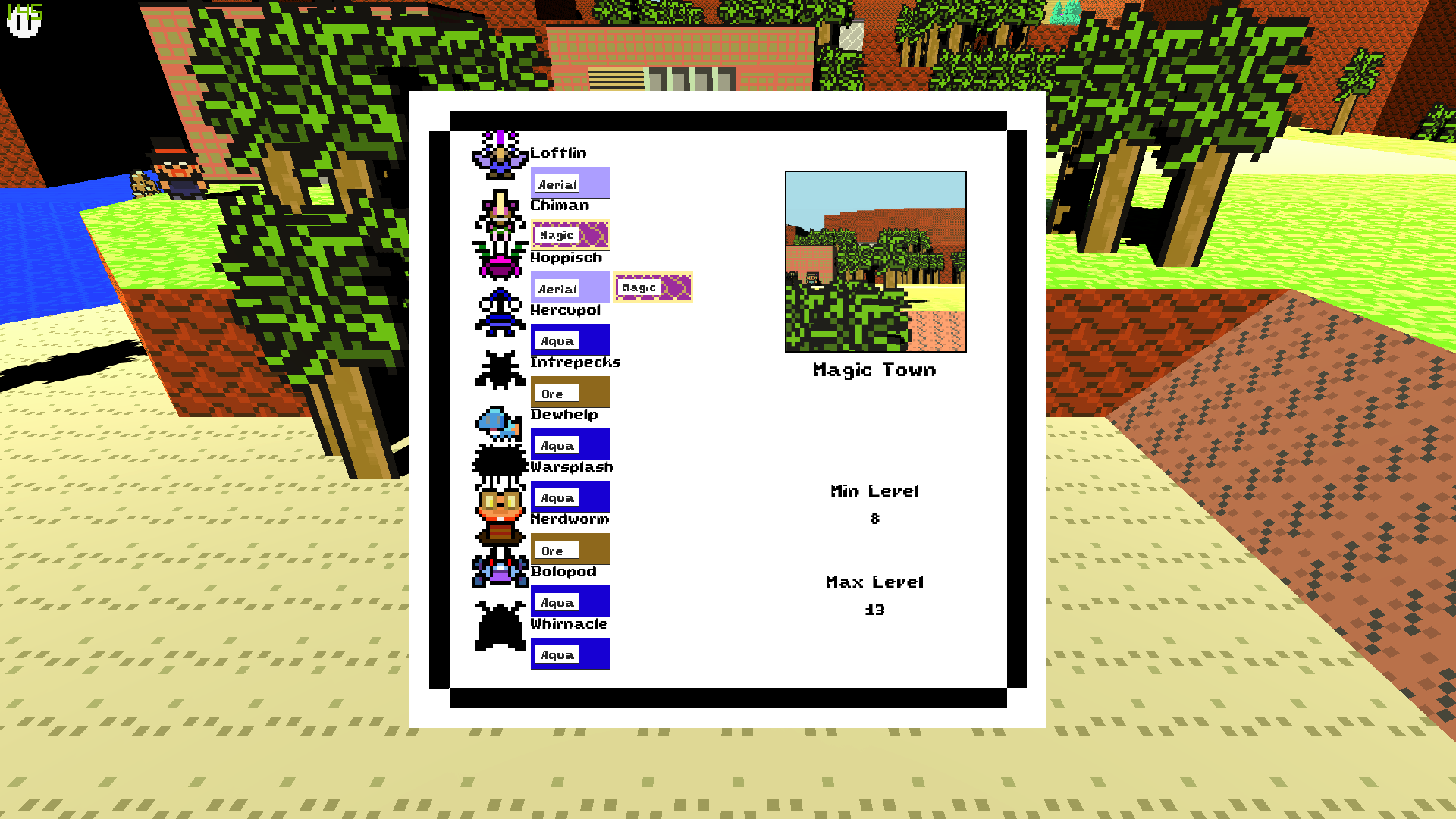 What's coming next :
Hack attempt and successful hack battle effects.
Improved battle effects and battle pacing.
I'm going to start working on Champion's Path Pt.2 and Fish Spot.
Magic Town Improvements.
Status move improvements.