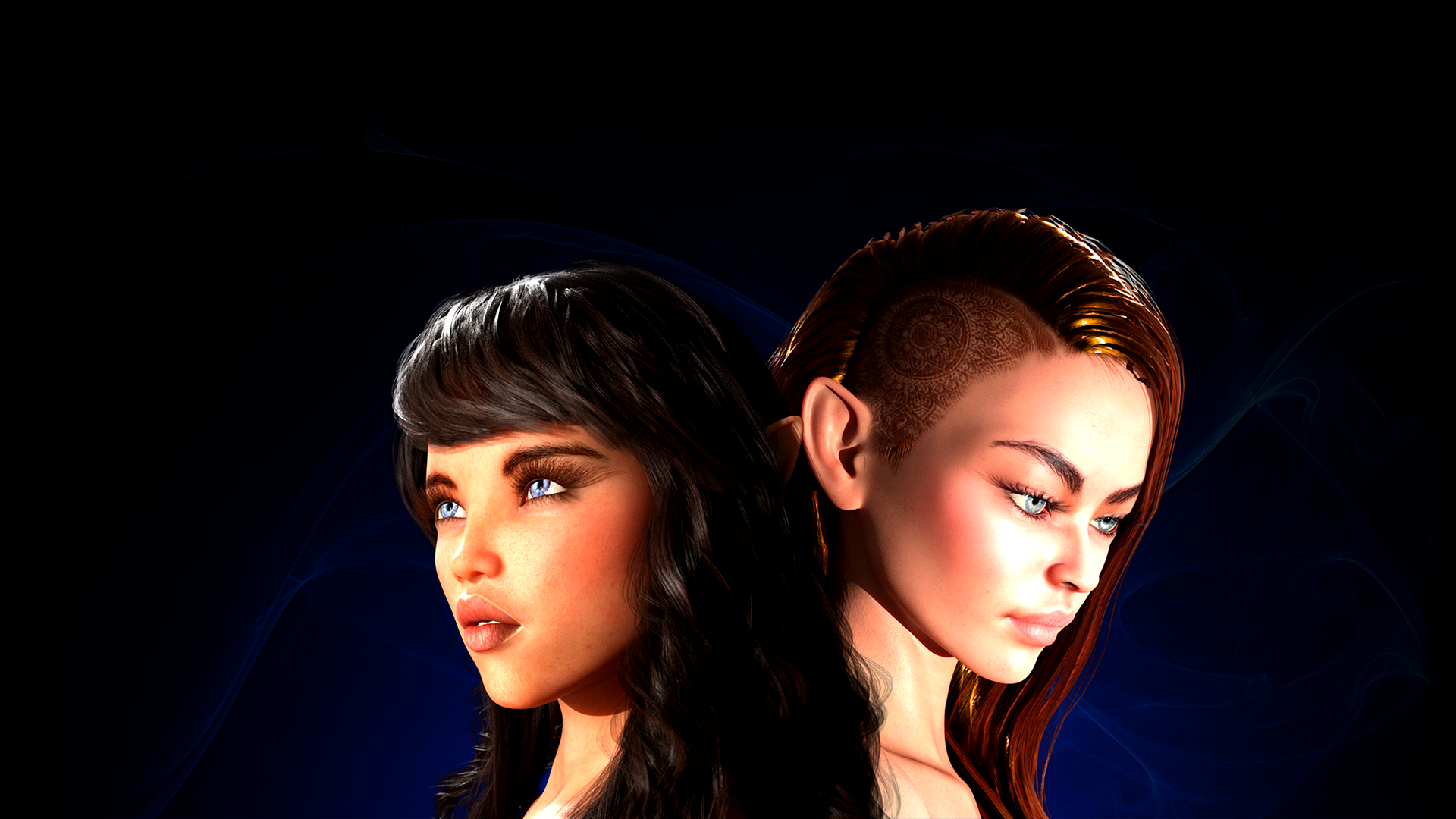 The way I've always developed Love of Magic is act by act; alternating between expanding the central timeline, and expanding the world. This is the first release since I launched on Steam that advances the timeline.
Book 1 ends on day 115 (New Year's Eve), with the events taking place in Edinburgh and Mexico. Book 2 kicks off on day 116, with Emily and the player waking up to the aftermath, and starts shifting the game from Edinburgh to Camelot and Elsewhere.
To do that, I needed some new functionality.
Looking at it; the first thing is the new World Map. As Book 2 progresses, this will grow increasingly populated; the goal is that someone playing the complete Book 2 would have a much richer and larger experience than someone playing Act VII alone. I'm still tweaking things like the ambient critters, and editing the map from time to time. I'll also be opening up additional locations as they're needed in the story of Book 2; being able to visit Valhalla and Tir na nOg, or chill with Katie in Lancaster.
Since I'm now popping in and out of Elsewhere quite often, I also decided to streamline the party system a little. It also makes it easier to add more party members.
One of the big systems for Book 2 is the Kingdom Management; I went through a couple of iterations trying to nail it down, but I'm quite happy with how it ended up. It's roughly inspired by Pathfinder: Kingmaker, with multiple events you can undertake. Some events unlock from the story progression, others from quests, and yet others by exploring the world.
Finally I wanted to have an upgrade project; at the end of Book 1 Akane asks you which type of room you want to build as an Annex for the Kings dragon; as the game progresses you'll be able to build more of these, each unlocking new scenes and replayable activities. Right now there's only the three locations (Dojo, Onsen and Teahouse), and 7 events, but as the book progresses more will be added. The Dojo is totally my favorite so far.
So; how do I play it?
It's actually its own App; at some point in the distant future, Book 2 will be complete and I'll release it as a new game. That'll let me add new achievements and collectibles to it. But everyone who purchased book 1 will have access to it as it's being developed and afterwards, using this trick: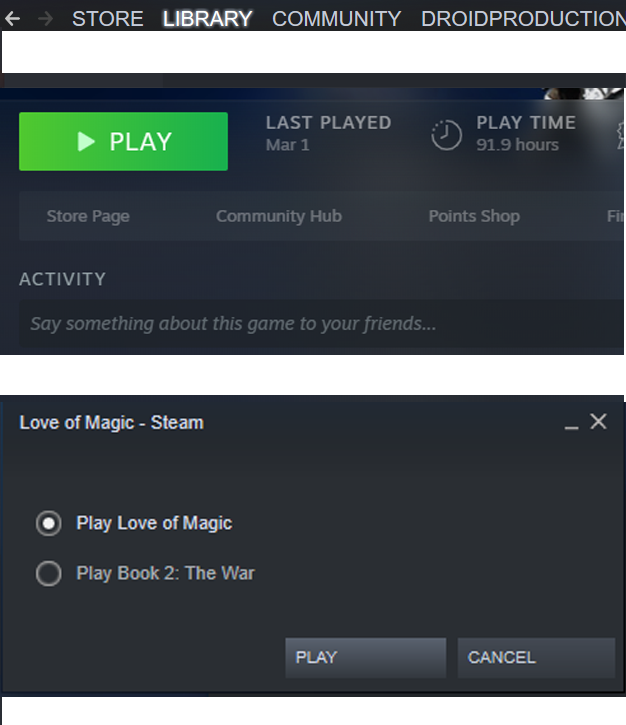 To play, just go to the Library tab in Steam, and click PLAY on the game. With the game updated, that will give you a new popup, asking you if you want to play Book 1 or Book 2. If you select Book 2, and "start game", it will give you the option of continuing to play from your end of game savegame from Book 1 (called act6.sav, if you want to copy some other savegame there instead).
Book 2 is very much in development; there will probably be bugs. The amazing test-group on Discord has worked hard to clear most of them out, but some invariably sneak in. If you see something weird, pop over to Discord and tell me; I'll try to get it fixed as soon as possible.
The next public build will be Act VII+, which is a world expansion release. It'll add more events on the paths, new enemies to fight, and new things to do while chilling at the Crowley or the King's Dragon.
And that's... that ;) Hope you all liked it, and that you enjoy the return to world of Emily and the rest. Let me know on Discord or in the Forums if there's anything!