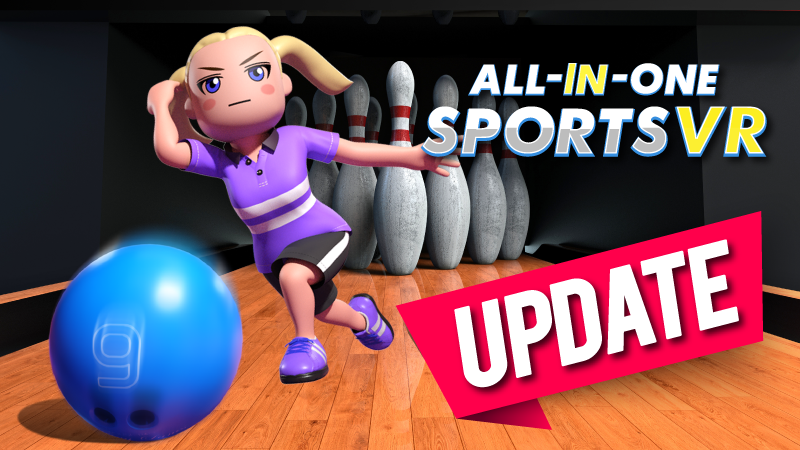 Hello, everyone.
It's our Third update.
Left-handed mode, which was requested by many users, has been added. It can be selected in the Setting UI.
A multiplayer voice has been added. Now enjoy the conversation!
We will come back to you at the next update.
Thank you.
V_0.2.0 Update
Common issue
Added 'left-handed mode'. You can select your right/left hand to play.
A Photon voice has been added. You can talk with opponents in multiplayer.
Lobby
The description of 'Friend Mode' has been modified.
The current version is displayed on the lobby floor.
Badminton
Modified the sound and effect when the user hits the shuttlecock in multiplayer.
Baseball
It changed from one inning to three innings.
Batter's hand position has been changed.
Bowling
Fixed the issue that the bowling ball falls into the gutter line too easily.
Fixed the issue of bowling ball rotating too much.
Added bowling leaderboard. [Initialized quarterly.]
Billiards
The length of the hint line has been shortened during multiplayer.
Dart
Thrower's hand position has been changed.
Modified to be thrown more naturally.