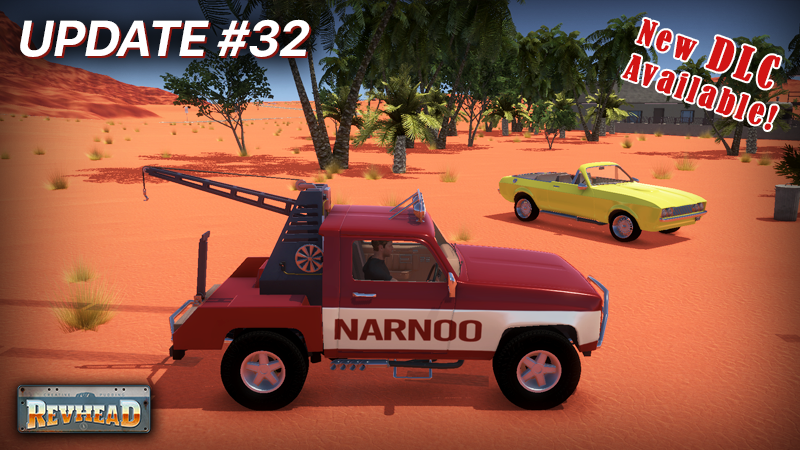 Date: 26-03-2021
Version: 1.4.7853
Dear Revheads
It is our Birthday Special Days, as you might know, Revhead turned to 4 years old. While our discount is still on for another week long, we are releasing new content as well. This is one of the best time of the year to grab your copy of Revhead!
New Tow Car
Update 32 brings a new tow car into the game! Previously, the only car, which was supporting tow equipments was Jingu, now you can use Narnoo as well. Get a proper T-Bed and install a Narnoo tow system on it to get your own Narnoo Tow Car!
Night driving
This version is introducing lights in dashboards to support a better night driving feeling. All instruments has it's own lighting from now on.
Community made
As an appreciation of our community member's help, we have added new car setups, made by some of our community's members. We would like to continue this path and looking forward for more community's members to create special car setups for us! Thanks for all the help we are receiving from you guys!
Special
As part of our Birthday Specials, we have made a new DLC: Convertible Pack.
This pack brings roofless versions of our cars into the game. This DLC is a supporter pack, you don't need it to play the game, but it gives you some extra and it helps to support the development!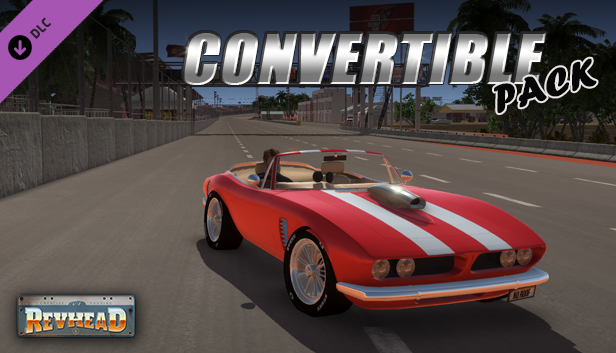 Narnoo can be transformed into a proper tow car
When a tow system is installed, the car's suspension automatically stiffer to avoid problem with pulling heavy cars. (only if tow system's installed)
Instruments backlight for better night driving experience
Support of our new Convertible Pack
Added new Revhead in our game as our community Drag Master: DocOld
Added drift cars from our community Drift Master: 10K
Fix engine halt, when h-shifter mode was enabled and the motor had too much load by turbos or superchargers
Fix ai issues with stopping the car at the end of Gutta Drag Track
Fix tow place issues in Yanagin (broken down cars should never appears at Yanagin)
Fix some bad materials for batteries
Fix some minor bugs
Patch 1
Date: 01-04-2021
Version: 1.4.7871
Addresses the following issues:
Materials of non convertible car interiors
Some translations
Terrain anomalies
Collapsed roadsigns
Stucking in 1st gear in some car configs when using auto shifter
Smoke direction out from vertical mufflers
3d preview of Tow components and Narnoo vertical mufflers
Tow place at Big Rock
Partially invisible car at Boodja entry
Patch 2
Date: 15-04-2021
Version: 1.4.7906
Addresses the following issues:
vram usage/leak
see through gaps on terrain
localization/typo issues
Walea Fuel and watertemp multigauge 3d warning light position
Jingu taillight preview
partially missing dummy cars at Boodja lake entry
missing localizations on event cards
impossible Narnoo restoration
Convertible DLC races without opponents for some international regions like Turkish
some shaders in the garage caused glitches on M1 Mac hardwares
Enjoy!
[url=https://clan.cloudflare.steamstatic.com/images//28002238/6b50dc4c6903343ab03061904ce42203d1c2fdc1.jpg]![](https://clan.cloudflare.steamstatic.com/images//28002238/799b04b12cb857a2f7f5d66a57bdb9284024dfbb.jpg)[/url][url=https://clan.cloudflare.steamstatic.com/images//28002238/fcbd29faae128118e0cde3d7a6c6bf27b7b02ec7.jpg]![](https://clan.cloudflare.steamstatic.com/images//28002238/3b3dc2ed75648869c09d8569c36ea1ca7c002e52.jpg)[/url][url=https://clan.cloudflare.steamstatic.com/images//28002238/eeef7552adb81729b0a06a461ea0bb80a5ec74f5.jpg]![](https://clan.cloudflare.steamstatic.com/images//28002238/5394f64ea26219e36508043e11c2dae9908d5fa2.jpg)[/url][url=https://clan.cloudflare.steamstatic.com/images//28002238/c0c578500ff9fd262136e7cab2c16ebe092bdc31.jpg]![](https://clan.cloudflare.steamstatic.com/images//28002238/5039cbab3831a2aadfd8fbff3e3f33cc2ffed598.jpg)[/url][url=https://clan.cloudflare.steamstatic.com/images//28002238/ebbcf31b5aea7d1f556dc37f479d809351b8f755.jpg]![](https://clan.cloudflare.steamstatic.com/images//28002238/8f9b89067c087637eec8e76f62141818bfe567d9.jpg)[/url]