This weeks update:
Performance improvements have been made to experimental procedural maps. There will be more improvements next week which will cause all current procedural map saves to be invalidated.

Added blacksmith upgrade to unlock production of durable tools.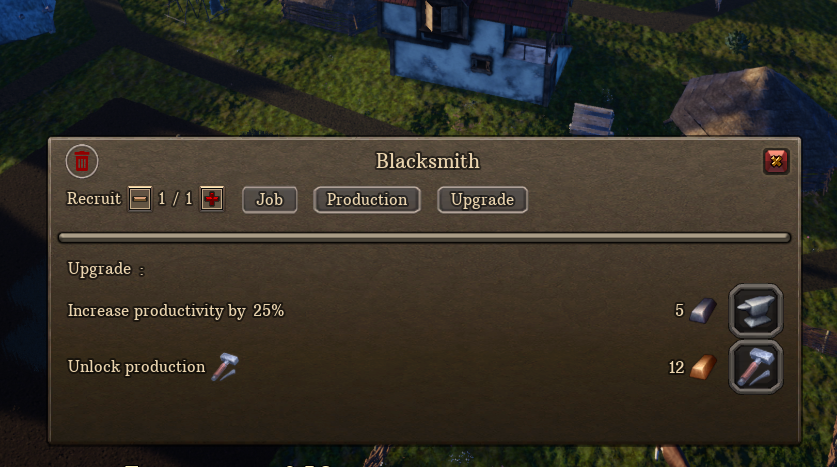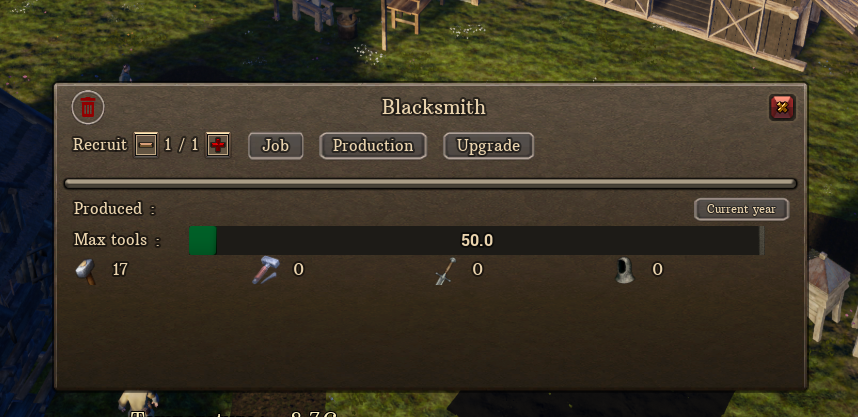 Grass will now be removed from fields, paths, orchards and stockpiles.

Lumber and cut stone will now be moved before destroying stockpiles.

Changed grass visual.

Improved rock spawning.

Fixed an issue with carts and lumber.

Fixed a reference issue with carts.

Fixed stone mason delivery issue.

Fixed stockpile request for cut stone storage space.

Fixed an issue with moving iron from stockpiles being destroyed.
Next week:
New procedural systems with better performance. Will invalidate procedural saves.

Possibly a new map type for experiential procedural maps.

Procedural menu changes.

New images on steam and humble store.

Improve procedural tree spawning, currently doesn't spawn across the whole map.

Fix procedural seed issue.