New update!! This update has some fun new quests and sounds. As well we have been working very hard on our custom game engine (FreakingSweet) making it more robust and performant.
New NPCS & Quests
As with all updates we have new NPCS and quests, Including a new boss fight. Here is a preview of some of them!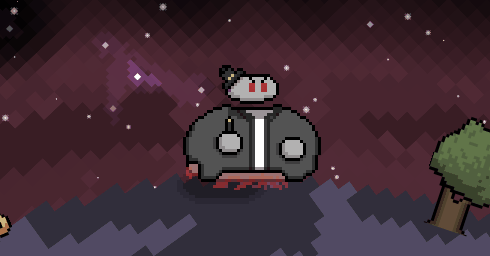 Big Rob the magician and his bunny BunBun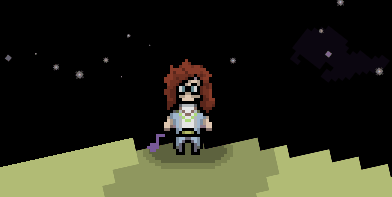 Jan rocking out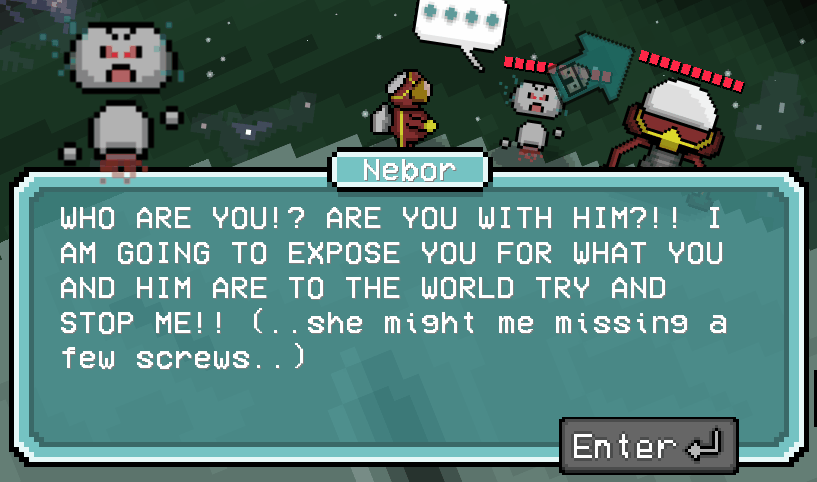 Nebor the deranged robot (Patreon Requested quest)
New sounds and music
We have added more music to help make playing more exciting. Different music will now play depending on events going on and it won't just be the space background music. As well we have added sound effects for creatures. We have more plans with sound design on this game and this is just the start of more!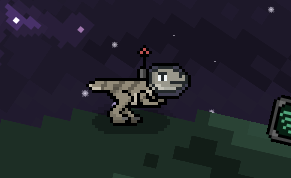 Even the saptors roar now
We are doing dev streams for this!
So some other fun news we are starting to dev streams for OZ. We did an art stream to draw big rob (pictured above) and are going to try and keep doing a couple a week! Feel free to drop by chill and hang out.
Final thoughts / next update
Thank you guys for all the support and love OZ has gotten. Keep the feedback coming, here with Steam reviews, on our Discord or here on the Steam Fourms. I look forward to hearing from you!
Patch notes
Added new Patreon Quest
Added 3 other quests
Added new NPCS: Nebor, Jan & BunBun
Added new boss: BigRob
Added a few tracks of Music variation during runs
Added non generic sound effects for nearly all killable creatures when killed.
Fixed bug where drones would duplicate on the ship when leaving a ship.
Fixed upgrade credits not being given out correctly when winning a run
Fixed NPCS: Garm, Owen & Bella having HP Bars.. They are immoral and should not.
Upgraded to newest Version of FreakingSweet (Our game engine)
Upgraded to .NET framework 4.5.2
Upgraded to Monogame 3.8