Hello everyone!
The economy is a fickle thing -- one day it's up, and the next day it's down. Things were no different in the era of steam engines. That's why we're excited to introduce our new DLC to you: Volatile Markets.
There's also an update to go along with this DLC, so check out the changelog below as well!
An all-new challenge
A group of rich investors have funded the construction of various plants and factories around the region, and they need your help. You'll be responsible for providing them with crucial resources.

Your railroad corporation will be paid for each delivery you make. However, it is important to remember that it's a free market. Prices for raw materials and finished products are constantly fluctuating, so you will need to plan accordingly, and adapt on the fly.
Bring a partner along!
The Volatile Markets challenge can be played alone, or in co-operative mode. Invite your friend to help you out, as it's always better to have a trustworthy business partner.
Are you able to thrive in a constantly fluctuating market? Pick up the Volatile Markets DLC and find out!
https://store.steampowered.com/app/1568200/Railroad_Corporation__Volatile_Markets_DLC/
Changelog
And that's not all! We've added a small update to celebrate this all-new DLC -- check out the changelog below:
In co-op mode, players can now use each other's warehouses for unloading and loading cargo.
Exclusive achievements for the new challenge map.
Employee Patrick Irwin's locomotive upkeep discount is fixed.
In missions with Wool instead of Cotton, employees abilities now affect Wool, not Cotton.
Train movement behavior on slopes is fixed.
Localization fixes.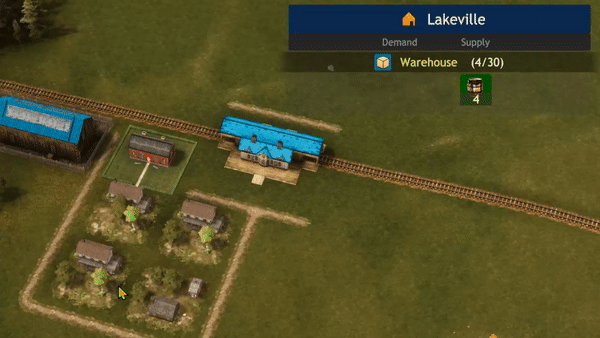 And as always, let us know what you think of the DLC, either on the Steam forums, or on Discord.