So in my eternal quest to make digital spirography both fun and accessible, I've been trying to come up with helpful tools to allow users to make designs that are more complex and interesting without needing to know the nitty gritty math. You may remember the recent addition of the "Windmillize" button.
SPIRALIZE and SHRINKIFY
These are newly added feature buttons found in the "Modify" panel. Clicking them will alter your design by adding intermediary segments in between your existing ones, preserving the general design but causing it to slowly morph while playing.
Here we see the original 2-segment design, and the results of clicking the "Spiralize All" and "Shrinkify All" buttons respectively: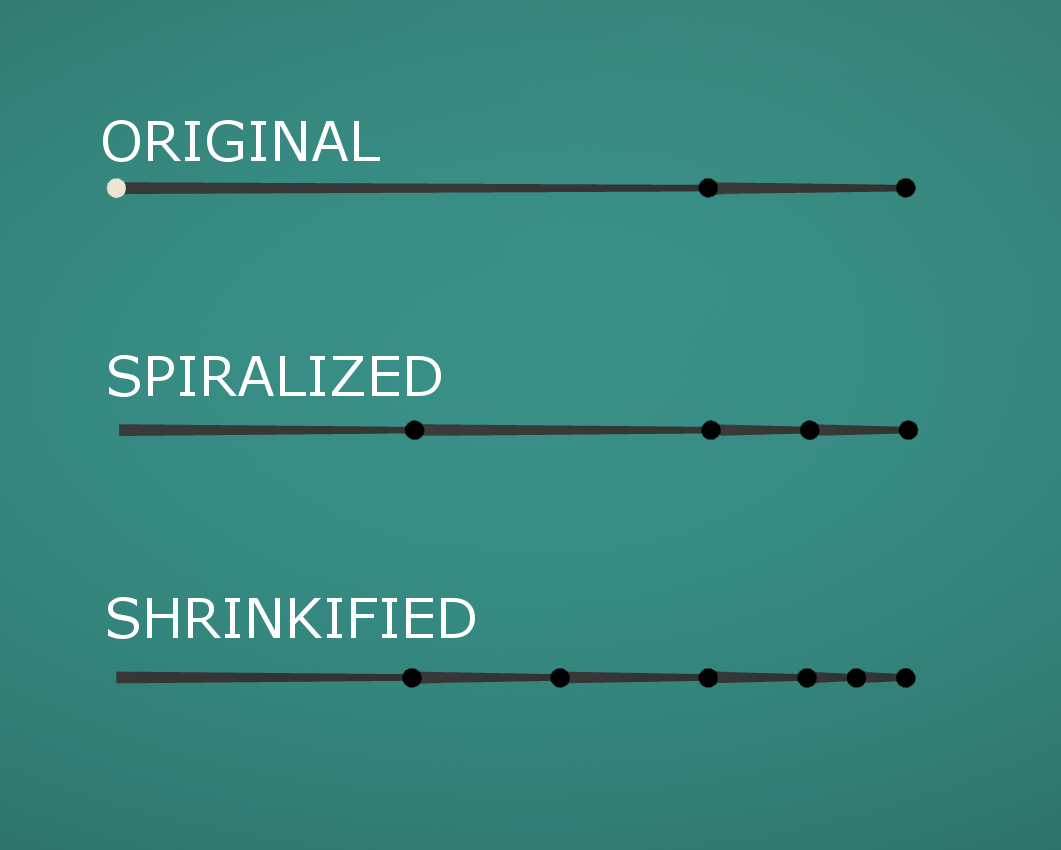 I won't go into too much detail about what they actually do, but these results should give you a pretty good idea. "Spiralize" makes your design spiral inward, and Shrinkify makes it shrink with each rotation. Observe: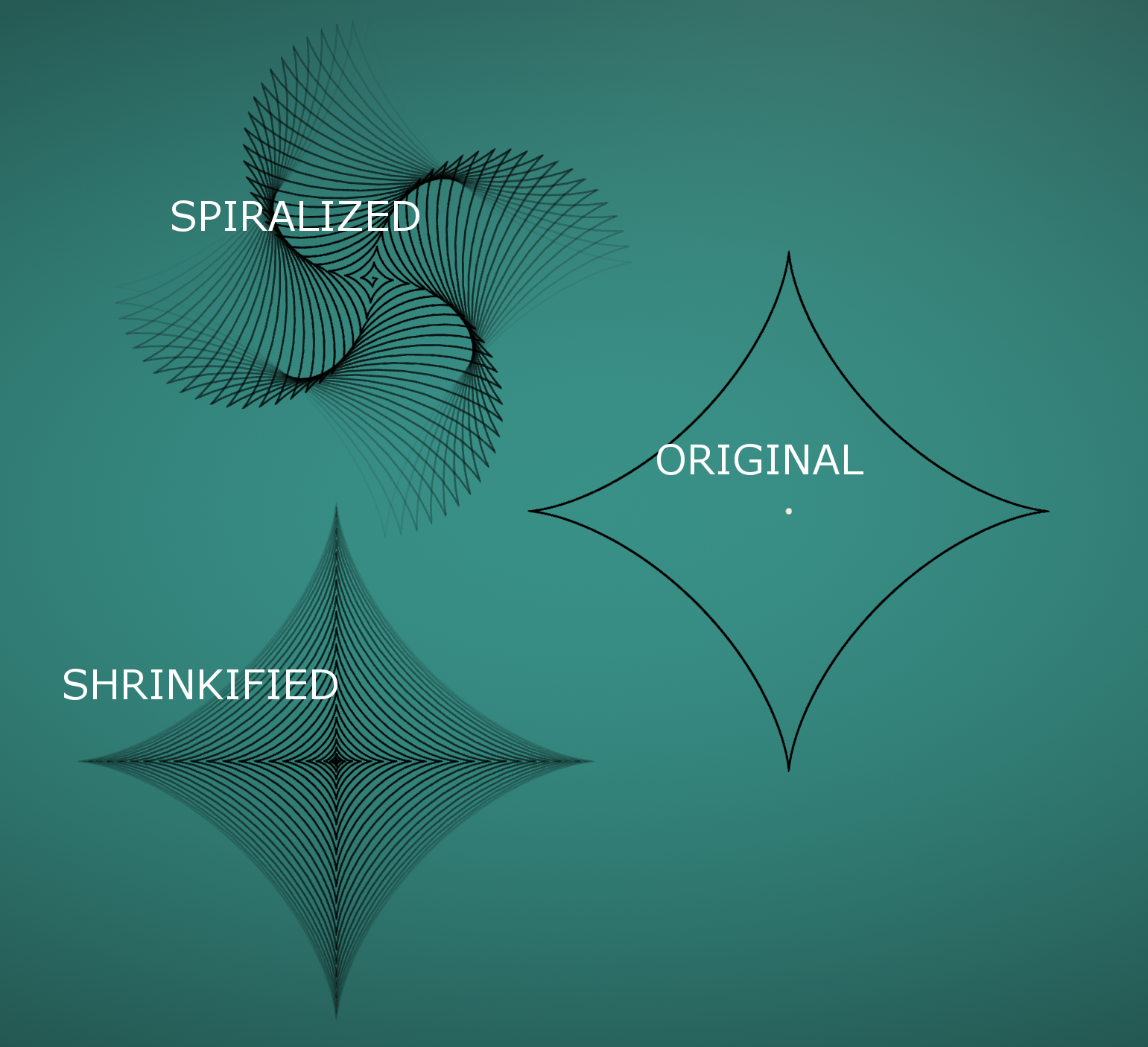 You can also apply these effects to individual segments, and the results can be pretty darn cool, especially if you combine the two and play around with their speed values.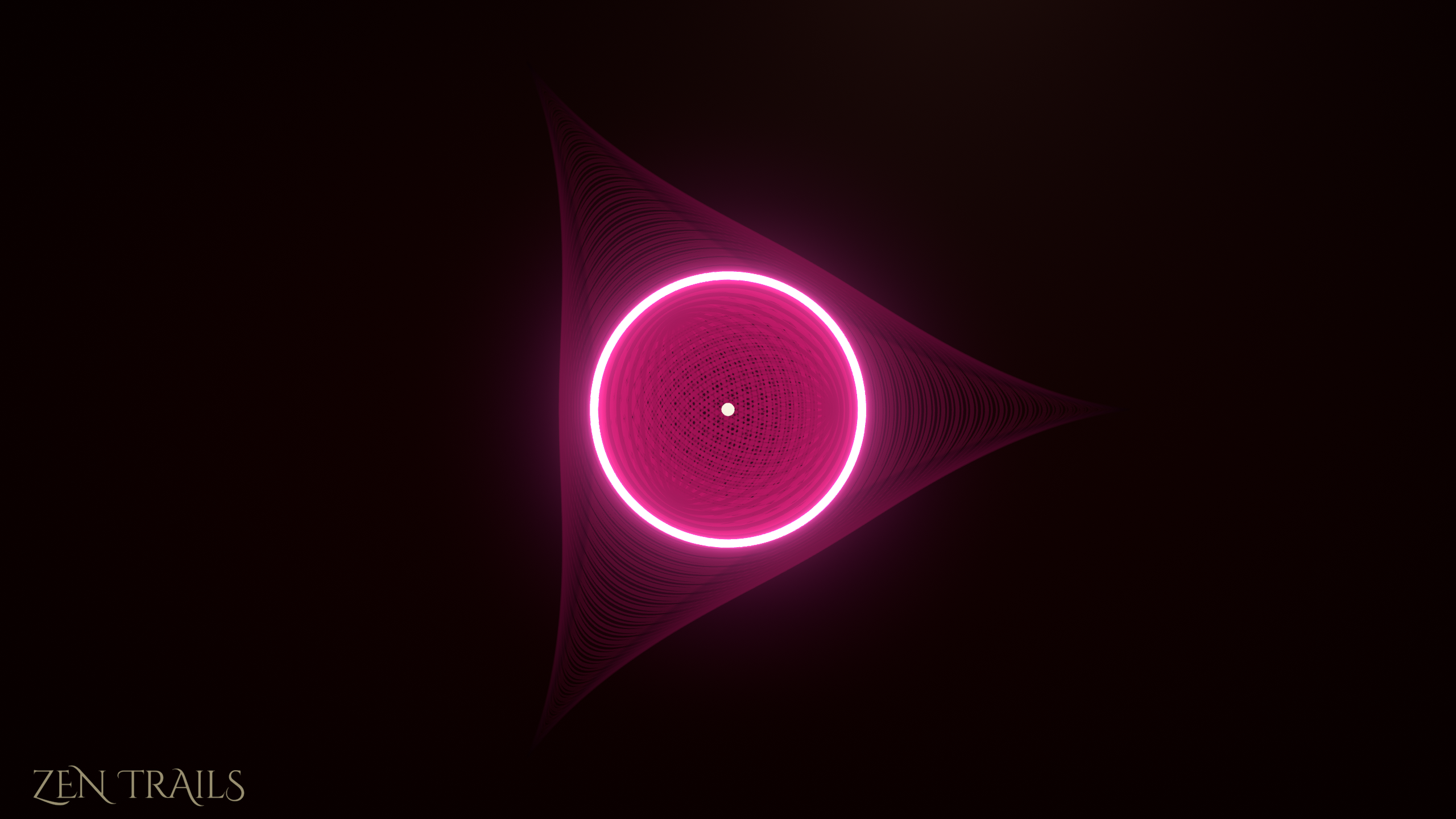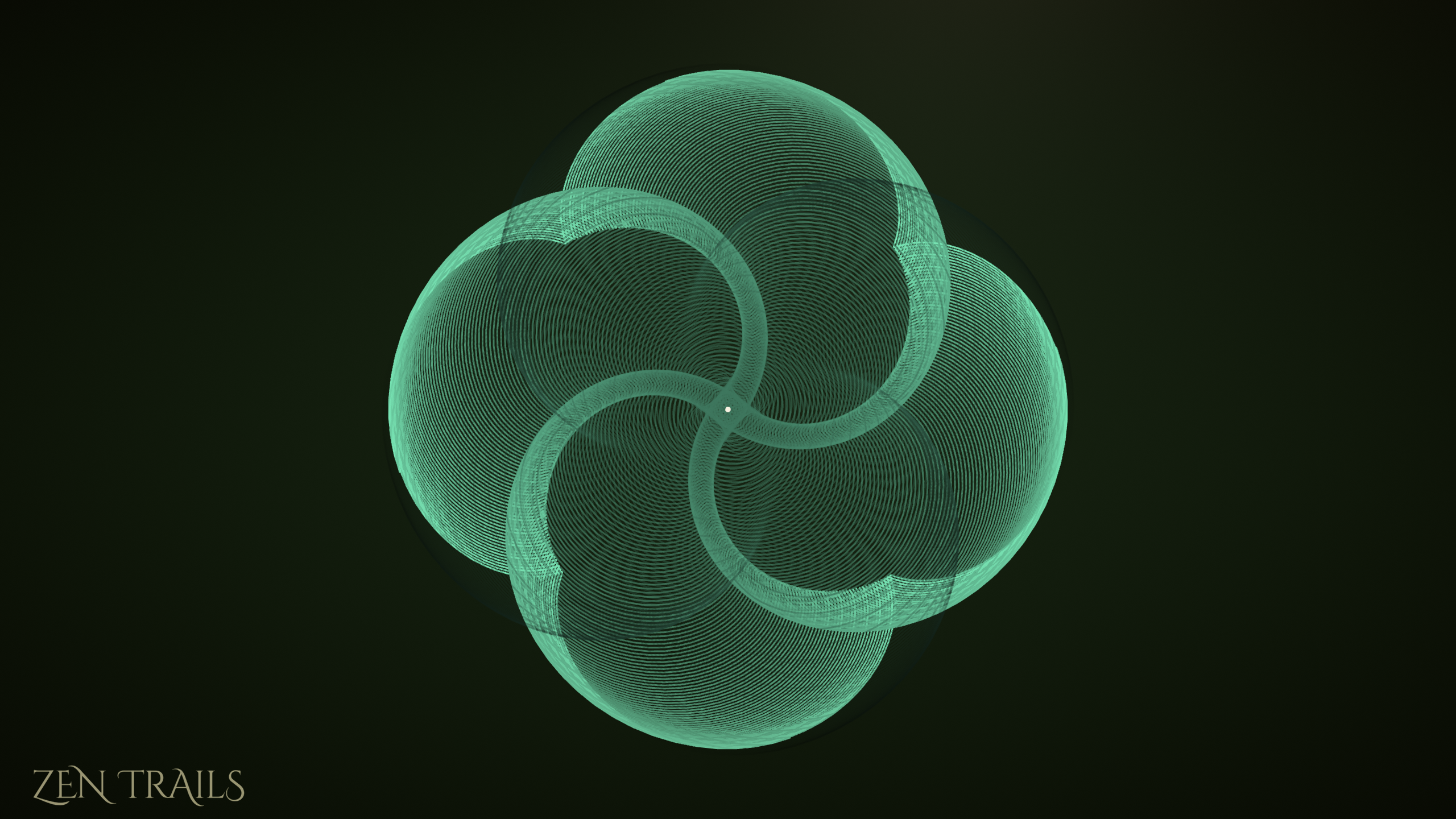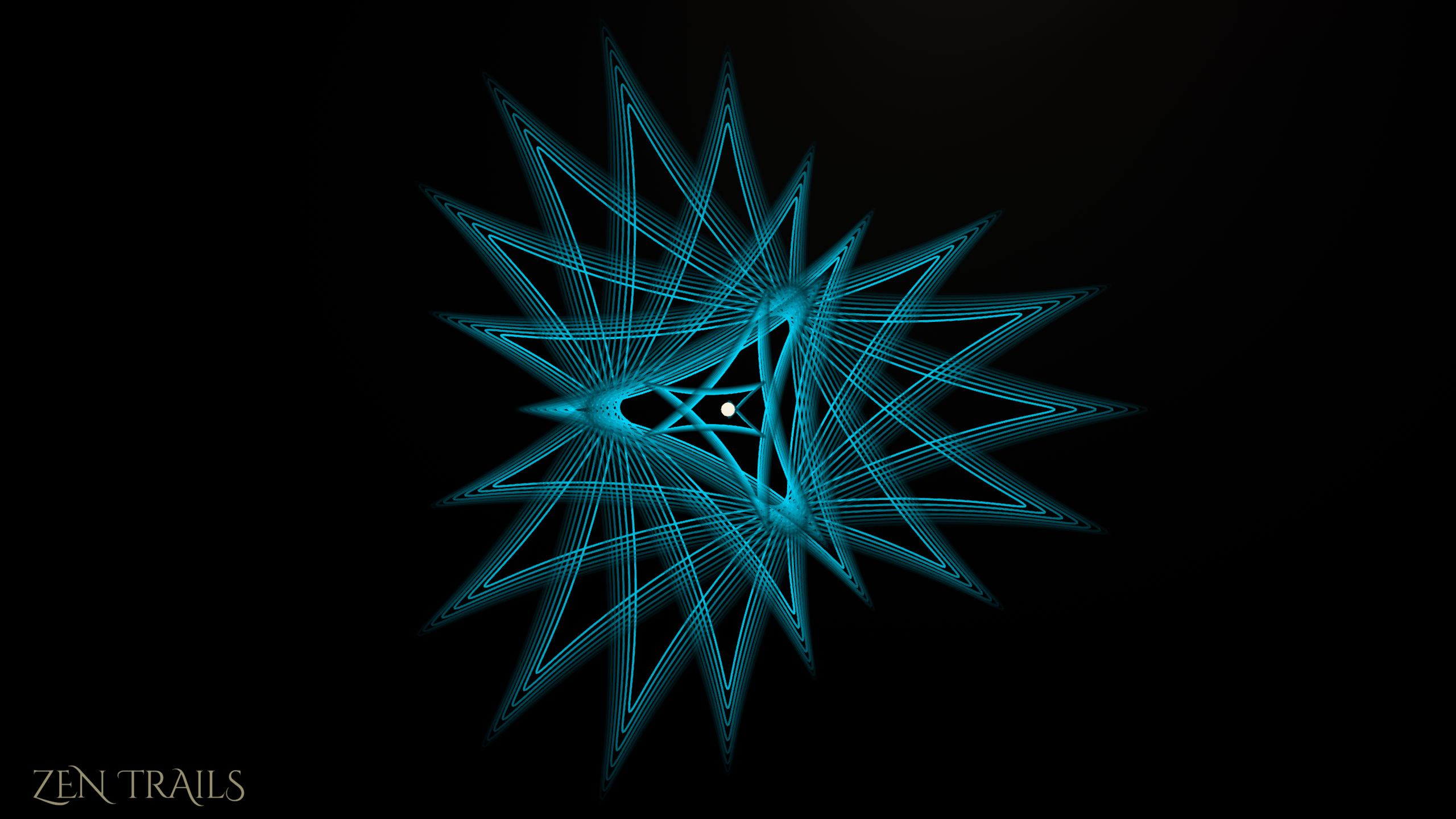 These are all just really simple 2 or 3 - segment designs, just basic shapes, and then I pressed a button (or two). That's it! With a little variation and messing with it a bit, you can make some pretty cool stuff!
I can't wait to see what you guys come up with. Post screenshots!