| | |
| --- | --- |
| App ID | 1218950 |
| App Type | Game |
| Developer | 战神七魄 |
| Publisher | 战神七魄 |
| Supported Systems | Windows |
| Last Change Number | 13774628 |
| Last Record Update | 26 January 2022 – 21:59:31 UTC () |
| Release Date | 4 February 2020 – 08:31:49 UTC () |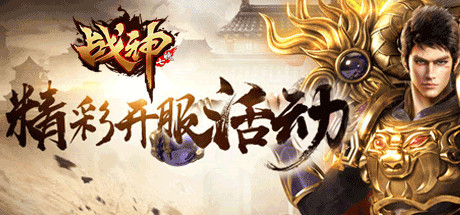 《战神七魄》是一款大型多人APRG游戏,游戏中拥有养成、冒险、打斗、社交、互动等各种丰富多样的功能。玩家可以通过点击空白处的方式控制自己的角色,在3D静态地图配合2D动态模型的即时光影成像技术下与怪物战斗,和兄弟结盟,挥洒热血,激战沙场。玩家能遇到磨难与考验,锻炼出不屈的意志。会面临诱惑和选择,寻找到真实的自我。可以锄强扶弱,劫富济贫,一展大侠风范;也可以呼朋唤友,自成一派,彰显领袖本色。侠之大者,为国为民,力量越大,责任越大,拿起手中的刀剑,书写属于你自己的传奇。在服务器架构上支持多服务器动态支撑技术,能容纳数万玩家在游戏内娱乐。游戏美术设计上汲取了东西方的美术元素,使用玄幻而写实的美术风格,人物造型华丽而独特,富有真实立体效果和绚丽的光影。
Additional Information
| | |
| --- | --- |
| clienticon | a3b2aacdcc65594eddb338cfa64e71e3e08da86e |
| clienttga | aca8f6db71c4b928cf83c028374d74e1ebaa44bd |
| icon | c9830188e429241e857abbfc93bd12e2e3d0c907 |
| logo | c9081228bcbd75d8126db3be2608a1a0685d8759 |
| logo_small | c9081228bcbd75d8126db3be2608a1a0685d8759_thumb |
| Developer | 战神七魄 |
| metacritic_name | 战神七魄 |
| ReleaseState | released |
| Publisher | 战神七魄 |
| IsFreeApp | Yes |
| Exclude from family sharing (exfgls) | Yes |
| Store Release Date | 3 February 2020 () |
| osarch | empty string |
| community_hub_visible | Yes |
| small_capsule | |
| header_image | |
| Primary Genre | Free to Play (37) |
| Store Genres | Action (1), Adventure (25), Casual (4), Free to Play (37), Indie (23), Massively Multiplayer (29), RPG (3) |
| Steam Release Date | 4 February 2020 – 08:31:49 UTC () |
| Original Release Date | 3 February 2020 – 08:00:00 UTC () (1580716800) |
| Store Asset Modification Time | 17 January 2020 – 07:30:15 UTC () (1579246215) |
| library_assets | |
| osextended | empty string |
| Is free on the store? | Yes |
| Web Assets | |
| review_score | 5 |
| review_percentage | 43 |
| Store API Release Date (may be wrong) | 4 February 2020 – 08:31:49 UTC () (1580805109) |
Supported Languages
| 1 Languages | Interface | Full Audio | Subtitles |
| --- | --- | --- | --- |
| Simplified Chinese | Yes | Yes | Yes |
0 players right now
0 24-hour peak
14 all-time peak
Copy this code and paste it into your website:
<iframe src="https://steamdb.info/embed/?appid=1218950" height="389" style="border:0;overflow:hidden;width:100%" loading="lazy"></iframe>
High-resolution Steam charts
Lifetime concurrent players on Steam
Concurrent players
0 players right now
0 24-hour peak
14 all-time peak
Store data
47 followers
7 positive reviews
9 negative reviews
43.75% positive reviews
Steam game hub followers chart
Initializing followers chart…
Monthly breakdown
Sign in to see a player breakdown per month.
How many players are playing 战神七魄 right now on Steam? There are 0 players in 战神七魄 on Steam. 战神七魄 player counter. 战神七魄 Steam charts.
Packages that include this app
| SubID | Name | | Billing Type | Last Update |
| --- | --- | --- | --- | --- |
| 422021 | Steam Sub 422021 | | CD Key | 26 August 2020 – 07:53:18 UTC |
| 422022 | 战神七魄 for Beta Testing | | CD Key | 15 January 2020 – 13:18:03 UTC |
| 422023 | 战神七魄 | | Free on Demand | 15 January 2020 – 13:17:43 UTC |
Want to highlight which packages you own? Install our browser extension
Depots
| ID | Name | Max Size | OS | Extra Info |
| --- | --- | --- | --- | --- |
| 1218951 | 战神七魄 | 249.93 MiB | | |
Branches
Other
| Name | Value |
| --- | --- |
| baselanguages | English, Simplified Chinese |
Launch Options
0. Unnamed launch option
| | | |
| --- | --- | --- |
| Executable | zsqp.exe | |
| Launch Type | Launch (Default) | |
| Operating System | windows | |
Configuration
| Key | Value |
| --- | --- |
| installdir | zsqp |
Other apps that reference this app
Loading…
History
Crunching history, just for you…