After months and months of development, the first Free DLC Update is now available. Apocalypse: The Framework! This is bundled together inside inside the fourth feature update, adding 2 brand new maps, gameplay improvements, fog reduction, visual improvements, DLSS, and much more. Aside from the usual changelog, here's an explanation for both:
* Apocalypse: The Framework
So as you've probably noticed the development has been quiet for awhile, this was to make time for my first DLC Update! Completely free. This is a complete level creation system, built for creating hundreds of different types of maps for Apocalypse. Over 350 Props (interior and exterior), a brand-new visual style, an event system, and complete flexibility over zombies, loot containers, style, and much more. Easy to use and accessible from the main menu, just export any level you've created and instantly play it from the map selection screen, or share with friends instead. Modding support will be available soon.
* Fog Reduction, Visual Tweaks, and DLSS
The Fog has generally been lowered throughout the entire game and all the visuals are much more consistent between areas and states. Night maps look significantly better too and all interior maps have had a pass with new props and models. DLSS is now officially supported too!
* (Edit) Steam Achievements
The latest hotfix fixes all the issues related to older achievements, and adds a few more! With the new total around 24, although none of the additions are challenging they do now cover the entire game's content. This has been fully tested and upon release every achievement is now unlockable: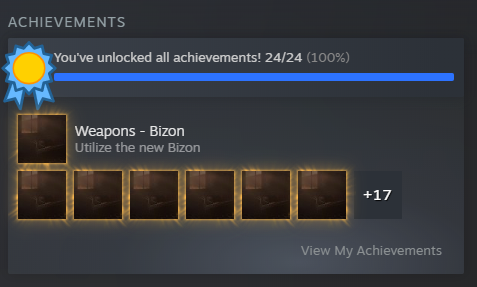 * 2 New Maps!
There's 2 brand new maps, all with assets never seen before in apocalypse! These maps add more variety to the current selection. Firstly, 'Destroyed City Tunnel' is a map based inside the subway, with 1 simple lane you need to defend. The 'F.O.B Public Testing Site', is a map based inside a destroyed and apocalyptic wasteland. There's also some bug-fixes from the community discussion. This includes achievement fixes, loading fixes, and much more! See the changelog below, also available in-game: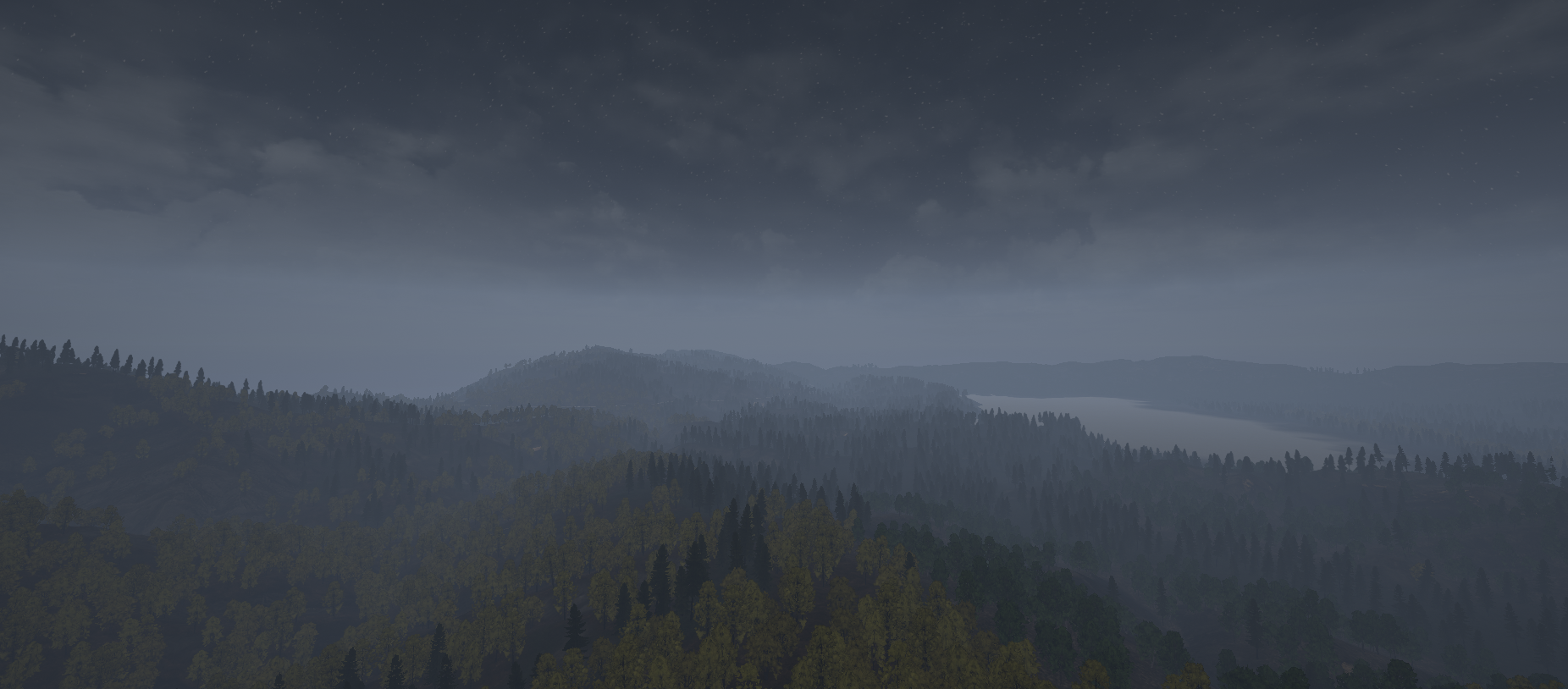 Major Additions
Free DLC 'Apocalypse: The Framework' added*
NVIDEA DLSS is now officially supported**
Map Additions
Map 'F.O.B Public Testing Site' added (Day and Night)
Map 'F.O.B Underground Transport' added (Day and Night)
Night version of 'Destroyed City Outskirts' added
Map Changes
Most exterior maps have been fleshed out with cars
Most interior maps have been fleshed out with props
Main Menu has had another pass with misc props
Main Menu visuals have been improved slightly
Main Menu visuals now match the rest of the game
Night interior and exterior visuals vastly improved
Player Model now perfectly matches in-game model
Visual Changes
Fog has been significantly reduced in every map
Fog no longer changes depending on camera rotation
Fog no longer covers up the sky in exterior night maps
Fog no longer has a coloured tint depending on the map
Lighting generally looks much more smooth and clean
Lighting in night maps has been dimmed slightly
Lighting and Fog now matches across all maps
Sky has been improved across all states
Selection Changes
All Images for Map UI have been re-captured, resized and replaced
Maps are now sorted by type (recently added, popular, legacy, etc)
Labs Operation has had all issues and bugs fixed
Time Of Day now defaults to Night instead of Day
Destroyed City selection now works as expected
Loading Changes
Loading Screen has a few additions and improvements
Loading System is now much smoother and more reliable
Loading UI now matches across all game states and transitions
Settings Changes
Settings now auto-save and auto-load as expected***
Settings performance while moving sliders is fixed
Settings will now always apply when loading levels
Settings are now slightly more reliable and flexable
Effects, Shadows, and Post-Processing set values fixed
Pause Settings Menu has new UI for clarification
Pause Settings Menu has been correctly centered
Pause Settings Menu has had all issues fixed
MSAA works as expected (when supported)
Logic Changes
Grass enabled by default when opening the first time
Main Menu 'Controls UI' mistake has been corrected
Main Menu 'Equipped Weapon UI' Image improved
Zombie SFX distance has been slightly increased
Ragdolls inside the manor now work correctly
Galil Secondary Image UI works correctly
Backend Changes
Default resolution now sets to windows's desktop resolution
Steam Achievements for collecting weapons fixed (Galil Inc)
All backend legacy apocalypse files + scripts removed
All backend scripts have been cleaned up + optimised
All unused Assets, Scripts, UI, and Models removed
Core Framework has been significantly improved
Steam SDK updated to the latest version [147]
Steam connection issues have been corrected
Engine updated to the latest version [2461]
Known Issues
These are the issues getting fixed in Hotfix 4, available this month
(addition) V-Sync is getting added to the settings menu properly
(bugfix) Camera occasionally behaving odd when rotating in DLC
(bugfix) Pause Menu button not appearing in some cases
(change) Music loading on start-up when it's disabled
(bugfix) Mouse disappearing rarely when looting
Available after pressing 'Launch' on Steam
** DLSS Requires a compatible GPU and a driver version above 461.40
*** Settings will only save when quitting or starting any type of match