Hey Fox Riders,
Last week, we fixed a lot of remaining bugs. Especially some really blocking ones that forbade you to reach the end of the available content.
Here is today's patch changelog:
Fixed some remaining wall colliders in the forest
Fixed some collider issues while climbing [spoiler]the Tree of Life[/spoiler]
Fixed Queen [spoiler]that doesn't give you the teleport[/spoiler]
Fixed potential broken outcomes of the Queen [spoiler]battle[/spoiler]
Improved map visibility
Added credits to main menu
Added last game scene of the available early access content [spoiler]after climbing the tree. [/spoiler] That scene is a work in progress.
BONUS
Here are some bugs that we experienced while testing on our side.
The Mini Rosalind Bug
https://www.youtube.com/watch?v=WLfPmnDG3Xs
The Topless Clover Bug
Clover gets topless for a second after deactivated the shield. Note that this one is more a feature than a bug.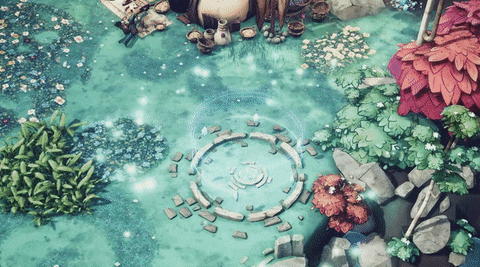 VERY IMPORTANT NOTE
If you encountered issues with the Queen battle and the update doesn't make any change for you, there is a second fix that will be to replace your old save file with the one below. It will bring you just before the battle. But before taking the save file, please try the update without it first.
Link to the new save file: http://www.fishingcactus.com/files/nanotale/Save.sav
Where to put the new save file: %APPDATA%/../LocalLow/Fishing Cactus/Nanotale
What's coming next
Here's what we will work for the next big update:
Fix non-European languages
Improve enemy spawner
Visual improvements on game play elements
Thank you very much for support and all your feedback and bug reports!
Cheers,
-VirginRedemption