Added new weapon fire particle effects with much more detail.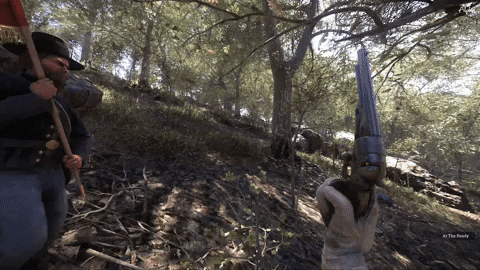 Fixed a long lasting memory leak.

Improved the camera offsets while freelooking for more realistic camera movement.

Fixed some doors that previously couldnt be shot through.

Visual updates to Harpers Graveyard area, Harpers Ferry.

Prevented the Union team from being able to reach the 2nd stonewall and fire down into the CSA spawn of the Harpers Graveyard skirmish area.

Visual updates, Maryland Heights area, Harpers Ferry.

Overhauled several interior props.

Added more items into the houses across all levels.

Added the last two skirmish spawn screen and deployment screen overview maps for the South Mountain skirmish areas, Cox's Push and Anderson's Counterattack.

Fixed some of the rank icons in the spawn UI missing for some of the regiments.

Added class images of the remaining CSA regiments on the class selection screen - the last Union regiment images will soon come.

Minor visual updates, Bolivar Heights Camp, Harpers Ferry.

New Naval gun platform and texutre.

Gave all flag materials a pass to normalize their specular and brightness settings.

Added several missing flag bearer spawning exclusion areas on Harpers Ferry.