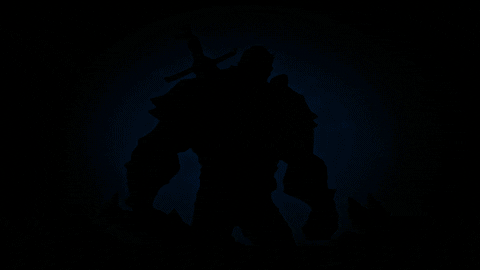 Hello everyone, friends! Hold on tight, today we will make it hot!
ːsteamhappyːTo celebrate the introduction of Buck, Deck of Ashes is on sale for 15% of its normal price for a limited time on Steam!ːsteamhappyː
In this update:
New character: Buck the Bestial Rage!
The returning of Events content
Artbook
Supporter pack;
Deluxe Edition & Deluxe Collection;
Voice acting characters in battle;
Other improvements.
BUCK THE BESTIAL RAGE AND HIS FAITHFUL PET - CHARON
The third Outcast: Buck the Bestial Rage. A berserker whose strength knows no bounds. The new in-game character with unique mechanics, a new set of cards and a new chapter story that will complement the game lore and reveal the mysteries of the cursed world. Learn more about Buck skills here:
https://steamcommunity.com/games/1016730/announcements/detail/1613899406805276460
Buck's faithful pet Charon. This magical creature is ready to follow the Buck whatever it takes. Charon is not just a small detail, which we decided to amuse you. This is a full-fledged game mechanic. Without Charon, Buck is just a dummy. How far you can go on this journey depends on your synergy with Charon. Learn more about Charon skills here:
https://steamcommunity.com/games/1016730/announcements/detail/2981869155459861428
THE RETURNING OF EVENTS CONTENT
You have been asking us about this for a long time, and we are pleased to bring this opportunity to life.
Over time, the content of the time-limited Events only increased in number, and it would be unfair to deprive the new players of this content. As a bonus, we changed the difficulty selection window :)
All you need to know about returning of events content to the game:
How to launch: New game --> Character selection --> Official plug-ins;
You can open the Event by spending the Reward Points (earn it by completing the game run);
You will receive everything is written in the set description by purchasing an additional Events content;
At the same time any amount of additional content can be used;
After purchasing the event you need, you will have the access to Achievement;
LONG-WAITED ARTBOOK
We worked for a very long time and collected the entire game lore, supplemented by beautiful artworks, which our artists diligently painted for a long time. You can buy an artbook here:
https://store.steampowered.com/app/1066121/Deck_of_Ashes__Digital_Artbook/
SUPPORTER PACK
For those who want to support the development team, we present the SUPPORTER PACK! This is a set of additional game content, including 8 Skins of our characters with unique characteristics. Skins will be available immediately after purchase and without time limits.
https://store.steampowered.com/app/1155280/Deck_of_Ashes__Supporter_Pack/
DELUXE EDITION & DELUXE COLLECTION
We combined all our digital content into the 2 sets. Let's see what it is :)
DELUXE EDITION - includes the game, an Artbook and SUPPORTER PACK;
https://store.steampowered.com/bundle/10722/Deck_of_Ashes_Deluxe_Edition/
For the true Deck of Ashes adepts, we present the most complete edition of the game:
DELUXE COLLECTION - includes the game, an Artbook, the print ready posters, a soundtrack and SUPPORTER PACK (5% discount now!).
https://store.steampowered.com/bundle/11988/Deck_of_Ashes_Deluxe_Collections/
OTHER IMPROVEMENTS
Among the other things, we want especially note the following updates:
When starting a new game after choosing a character the welcome phrase is now played;
The voice acting for each character is added! Join the battle, and you immediately understand what we talking about;
Difficulty selection screen is changed;
CHOOSE A BUCK AND LET THE BATTLE BEGIN! DO NOT FORGET TO UPDATE THE GAME!
We are on social media:
FACEBOOK - fresh content everyday!
DISCORD - discuss your deck with the community
INSTAGRAM - plenty of animated monsters :)
TWITTER - stay in touch with us!