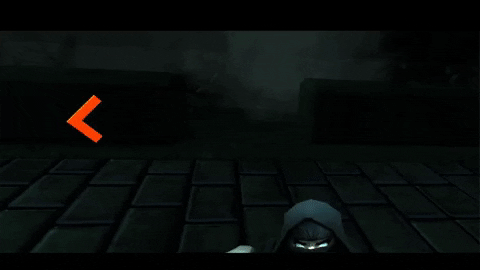 Better experience for managing 360 attacks
We heard from the community about some issues with 360 play, and we agreed that we needed to improve it. Let us know what you think of this change.
The change: we added arrows in Novice and Ninja difficulties that will direct you to enemies that are about to attack. We changed the snap turning to work with the arrows, making it so that if you snap turn in that direction it will turn all the way to the enemy that is about to attack. To turn on snap turning go to the settings. On Vive clicking the touchpad on the given hand will snap you in that direction, or flick the joystick on Rift.
Additional changes and bug fixes
Improved projectile deflection for claws and gauntlets. This will help a lot when you reach level 10!
Fixed some graphical issues with ninjas that leave a shadow when dodging.
Fixed rare problem with enemies that spawn and immediately jump into battle.
Fixed some bugs around secret modes (large player, tiny enemies).
Fixed some UI bugs when switching back and forth between challenges and story mode.